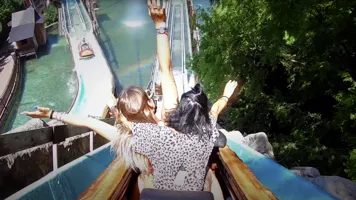 Refresh yourself in the breathtaking waterfalls
Climb up onto the floating logs and let the current carry you down the Colorado River!
Among the rugged landscapes of the rocky mountains, surrounded by forests of tall conifers, you might not notice the steep waterfalls.
Let yourself be surprised and refreshed on one of Gardaland's most popular attractions!
Hands up! Get ready to dive!