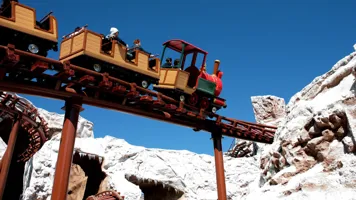 The greatest arctic adventure awaits
A huge mammoth is chasing you!
Don't delay, explorer: take your place on the speedy polar convoy!
The escape route is never the easiest. With more than 1000 metres of track, 3 steep climbs and 16 sudden changes of direction, the trip will offer you incredible and unparalleled emotions.
A fantastic experience for the whole family