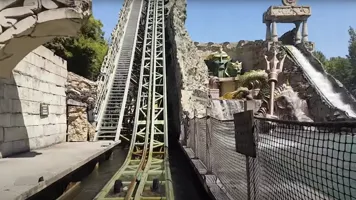 Discover the mysterious world of Atlantis and escape from Neptune
Challenge the wrath of Neptune and venture out in search of the lost civilisation of Atlantis.
On board large boats, you will discover majestic temples, portals, arches, inscrutable warriors and prove your courage with two dives from a height of 12 and 17 metres!
A fantastic attraction to discover, together with friends or family, the adventure and fascination of the mythical, mysterious and vanished island.
An extraordinarily amazing experience, extending beyond the boundaries of reality