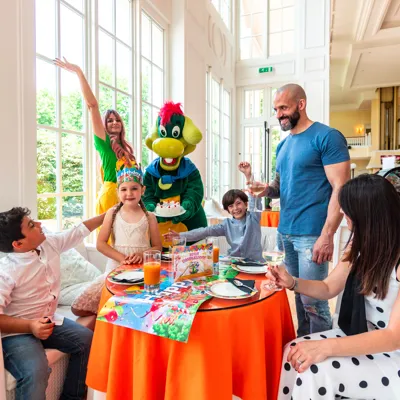 Happy Birthday Party (Evening)
Your birthday will bring many surprises and great fun!
The most magical party ever starts at 9pm in the Wonder Bar at Gardaland Hotel, and includes: a reserved table with fun and cheerful decorations, birthday wishes from our entertainment team, a king or queen's crown, soft drinks, Gardaland Big Fantasy Cake, personal birthday wishes and a gift from Prezzemolo himself who, on request, can deliver any presents from your party guests.
Prices: €105 for up to 5 people + €8 per extra person.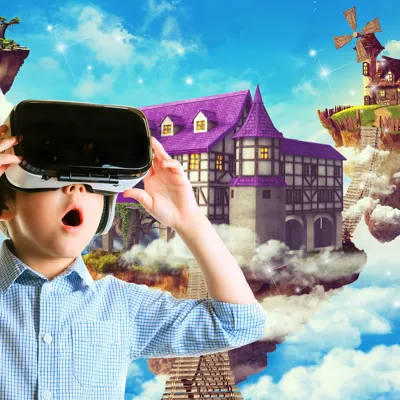 Magic Walk
Help the Wizard cast spells in his workshop and retrieve coloured gems from the magical islands: put on the device and enter the enchanted kingdom for a magical journey! There will be many obstacles to overcome, including bridges suspended in the water or the sky, and magical creatures to distract you.
Service for a fee of €8 per person.
For information on times and place of this activity, please ask at Reception in the Hotels.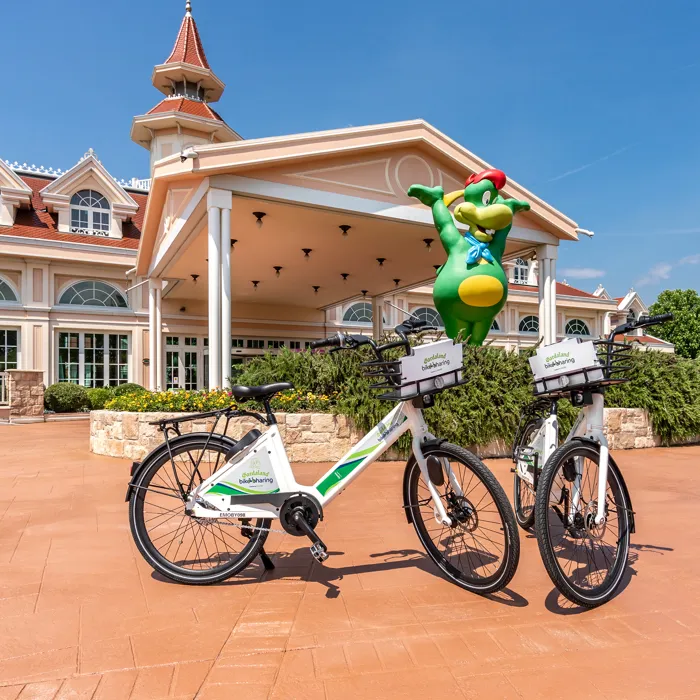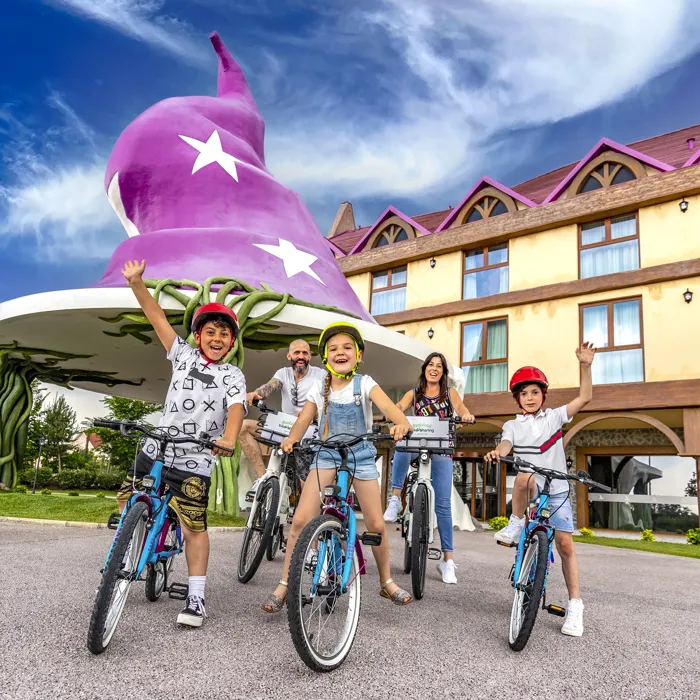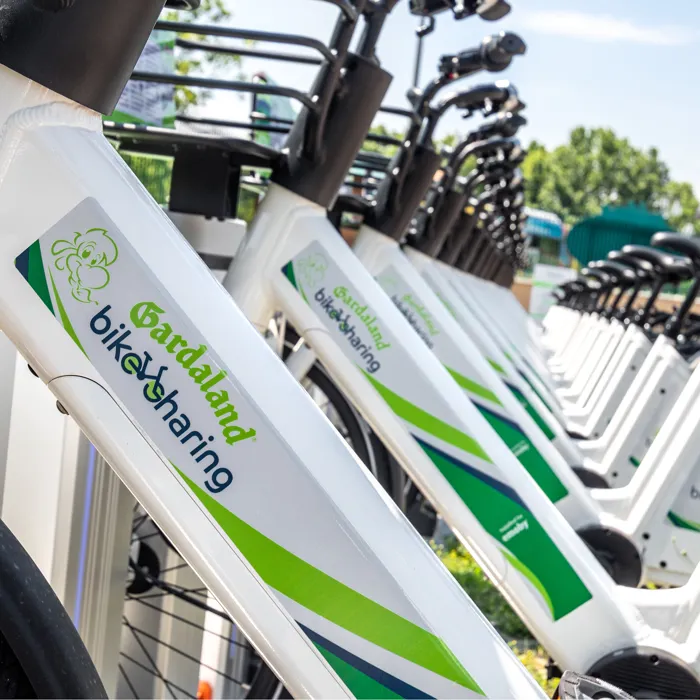 Gardaland Bike Sharing
Are you ready to discover the magnificent scenery of Lake Garda and the province of Verona around Gardaland Resort? Choose the most suitable bike, e-bike or traditional, for you and your family and enjoy the bike trails overlooking the lake or the spectacular Mincio cycle path, which will take you as far as Mantua. The fleet includes: 20 e-bikes: electrically assisted bicycles for adults, 16 traditional bikes where it is possible to install a child seat (for children from 9 to 22 kg), 4 traditional bikes for kids. Download the "Gardaland Bike Sharing" app from Google Play or App Store, then register and book your bike. In the app you will find all the useful information about routes available in the surroundings of Gardaland Resort, the rental costs and the fleet of bicycles available.
The service is managed by an external provider. Gardaland assumes no responsibility for use of the "Gardaland Bike Sharing" application, problems encountered during or after the use of this service. Any problems can be reported directly to the service provider through the app itself.
Special room set-ups: an extra touch of magic when you arrive in your room!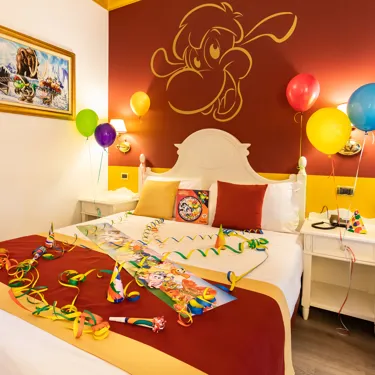 Welcome to Gardaland
Add colour and Prezzemolo cheer to your stay at Gardaland Hotel! A special welcome to your room with balloons in the colours of our unique Mascot, banners and customised pins to remind you of your fantastic stay.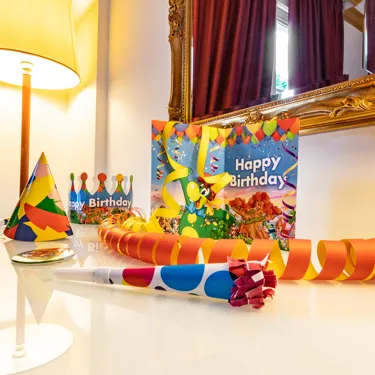 Happy Birthday
Celebrate your birthday with a blast of colour and cheerfulness! When you open the door to your room: surprise! To help kick off the party, you will find a welcome poster, fun and colourful balloons, a birthday card from Prezzemolo, the classic birthday pin, hats and party horns for all!