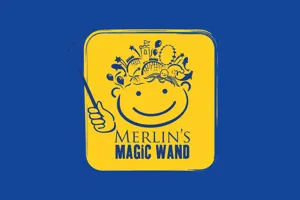 Merlin's Magic Wand
Merlin's Magic Wand is the charitable institution of Merlin Entertainments, the world's second largest entertainment company for families. Established in 2008, Melin's Magic Wand aims to provide magical experiences for underprivileged children around the world - since we started, more than 110,000 children have benefited along with their families.
Many children, whether seriously ill, disabled or otherwise disadvantaged, are unable to enjoy outings that others take for granted.
By providing both ticket and travel support, Merlin's Magic Wand aims to ensure that these children can enjoy a magical day out with family and friends at one of Merlin Entertainments Group's many sites around the world. And there's more: when children's conditions do not allow them to visit us, we develop a series of play and leisure projects to be introduced in hospitals or nursing homes for the terminally ill in the vicinity of our attractions.
For more information about Merlin's Magic Wand, the eligibility criteria and how to apply, visit www.merlinsmagicwand.org
N.B. Merlin's Magic Wand was created with the aim of working directly with the children, families and organisations that benefit from the visit. We are therefore unfortunately unable to assist and provide tickets to other charities wishing to raise funds through auctions and raffles.