3 Themed Hotels
475 rooms, including 264 themed rooms
4-star comfort
3 Themed Hotels
475 rooms, including 264 themed rooms
4-star comfort
Gardaland is an extraordinary place, for a fantastic stay full of fun, fantasy and adventure.
Have an unforgettable holiday! Stay in one of our three fantastic 4-star hotels: Gardaland Hotel, Gardaland Adventure Hotel and Gardaland Magic Hotel.
Gardaland Hotel
The wonderful 4-star hotel where dreams and fantasy have no limits.
Gardaland Adventure Hotel
The fully-themed resort for fearless adventurers and brave explorers!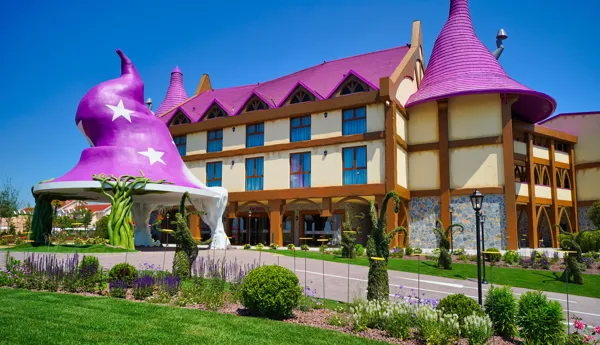 Gardaland Magic Hotel
The fully-themed hotel where magic lovers will be welcomed by wizards and magical creatures.