From 18th September to 3rd October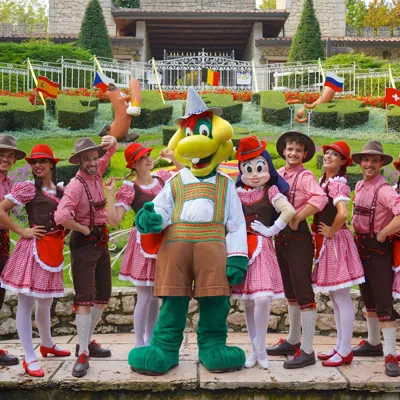 A little corner of Bavaria awaits you in Gardaland!
At Gardaland Oktoberfest, the magic and adrenaline of the Fun Resort is multiplied with all the cheer and liveliness of Bavaria!
Tempting flavours, festive music, traditional decorations and, of course, the beer, will transport you immediately beyond the Alps, making your day at Gardaland even more inebriating.
Try the traditional local dishes while sitting comfortably at large tables laden with food and surrounded by beautiful scenery, as you sip a real beer for connoisseurs at one of the many watering holes around the Park.