Gardaland Magic Hotel
An enchanted kingdom where you will be welcomed by wizards and magical creatures
4-star
128 themed rooms
Fully Themed Hotel
4-star
128 themed rooms
Fully Themed Hotel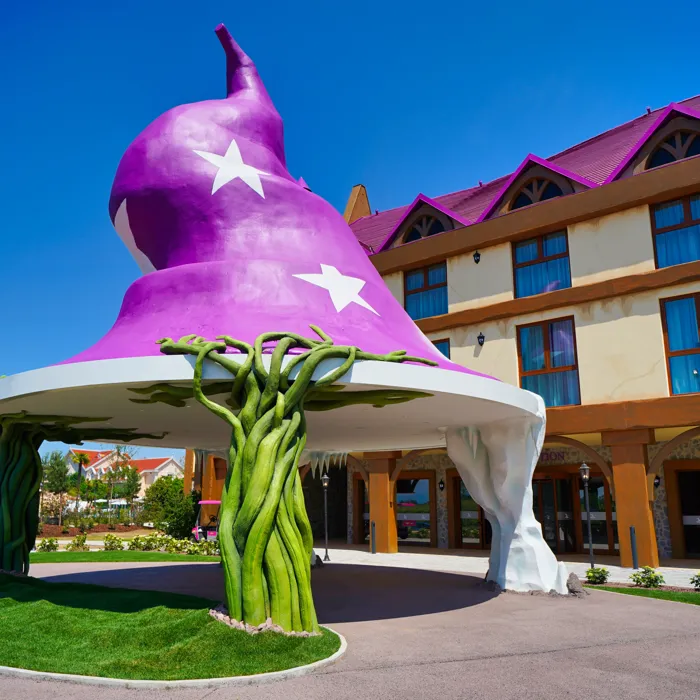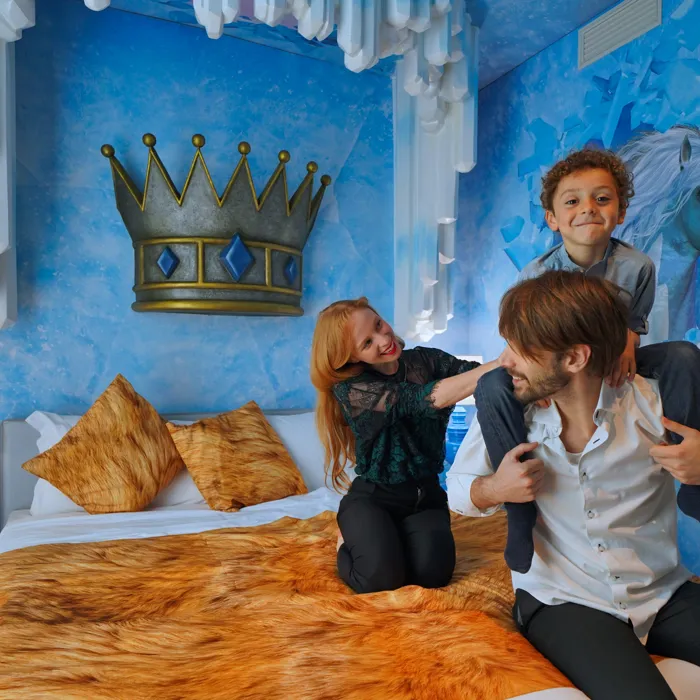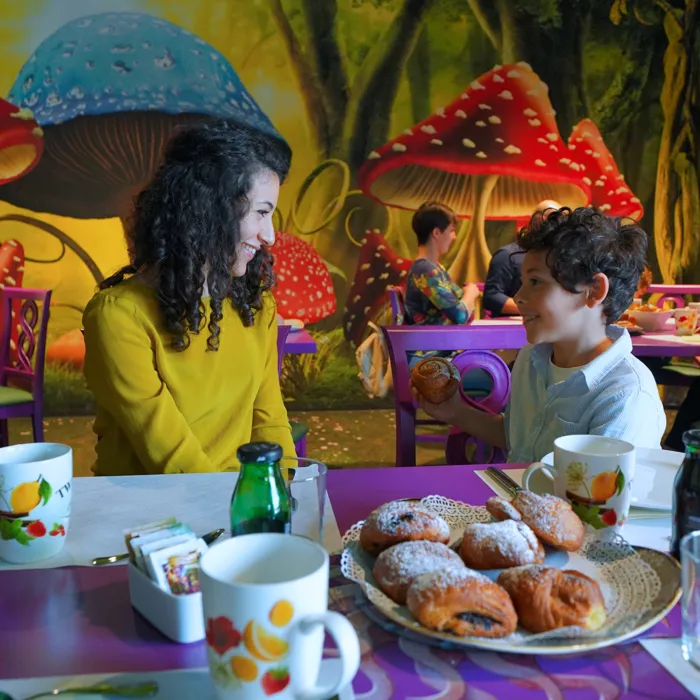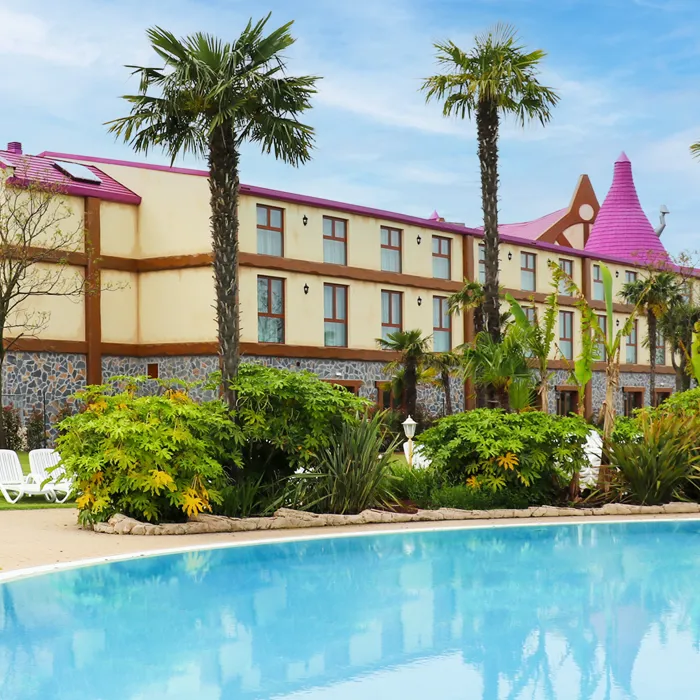 The most extraordinary magical experience of all time awaits you!
Gardaland Magic Hotel is a fully-themed 4-star hotel, with 128 rooms set in three magical worlds, to offer a magical stay.
From when you first set foot in this world, you will sense the magic in the air, and a welcome from a huge wizard's hat will mark the beginning of a magical experience in a wonderful enchanted kingdom. You will stay in a spellbound forest filled with curious trees and giant mushrooms in the Enchanted Forest room. You will feel like royalty in the Magic Ice Castle room, where everything is conjured up of glistening ice and you can catch a glimpse of flying dragons and pure-white winged unicorns. And, if you're bewitched by the idea of being an apprentice wizard, then give your wand a flick, prepare a secret potion and make everything around you float in the Wizard House room.
During the summer months, guests can access the Blue Lagoon water area where they will also find the Blue Lagoon Bar complete with delicious snacks for a relaxing break.
A large uncovered car park is available free of charge to hotel guests, as well as a free shuttle bus service that travels the few metres connecting the Hotel to Gardaland Park and Gardaland SEA LIFE Aquarium, and to the new LEGOLAND® Water Park. The Hotel is also just a short distance from Lake Garda, allowing for magnificent excursions and various sports activities.
Themed Rooms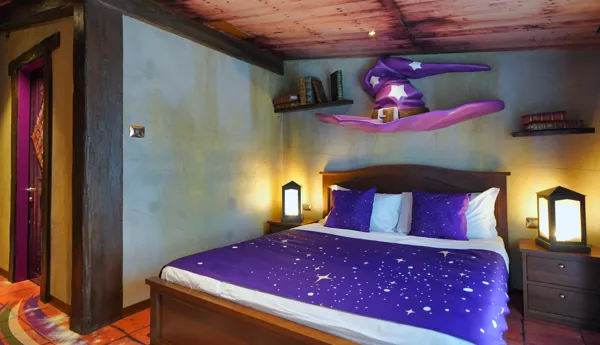 Wizard House
Cast your spell, discover the magic words among the books at the Great Wizard House.
Enchanted Forest
Sleep under huge colourful mushrooms and magical trees!
Magic Ice Castle
Become the king or queen of a magic ice castle!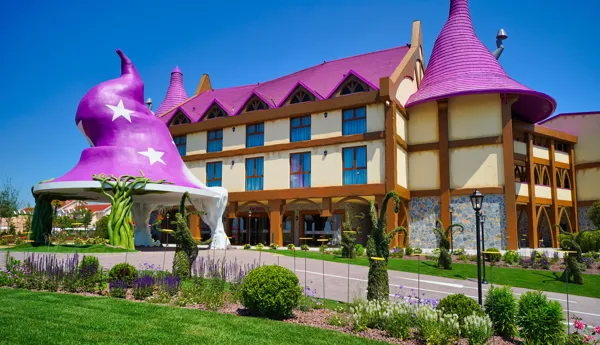 The 2nd day in the Park is free!
Looking for an enchanted holiday? At Gardaland Magic Hotel, you can enjoy a holiday full of magic! Book your stay: tickets are included and the 2nd day in the Park is free!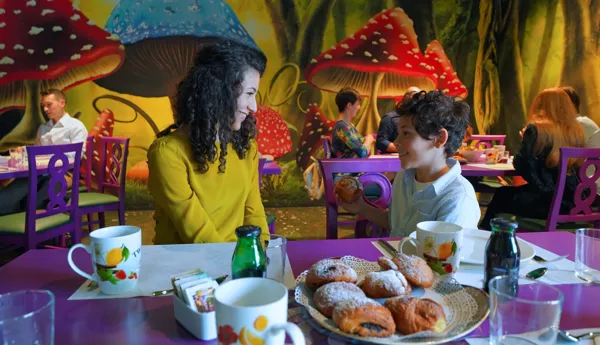 Themed Restaurants & Bars
Pass through the huge round doorway and among impressive oak trunks, vines and colourful flowers, enjoy a wonderful delicious snack in the middle of a magical forest.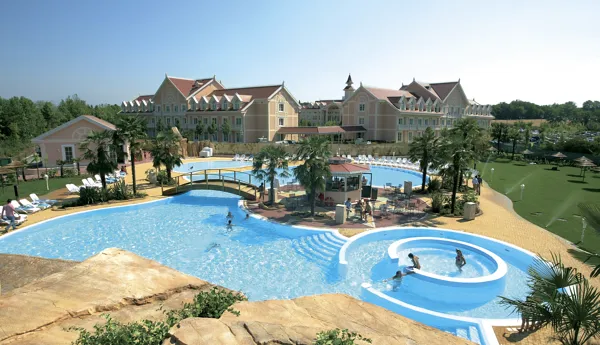 Blue Lagoon water area
Discover our impressive aquatic area of 3800 m² complete with swimming pool for adults and children, Jacuzzi, solarium area, large and refurbished garden area, snack bar, and poolside fun and entertainment with our lively team.