From 4th December to 9th January 2022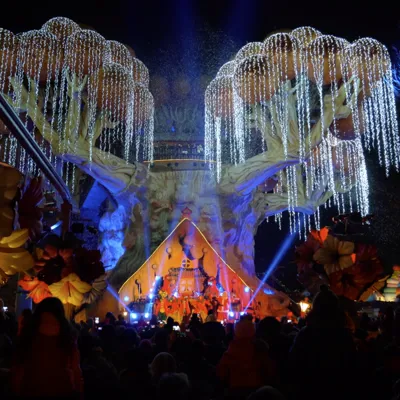 Enjoy the holiday magic at Gardaland Magic Winter!
Take a twirl on the ice rink, relive childhood fun playing in the soft snow in our playground and don't miss out on a unique chance to meet Santa Claus himself in the Magical Village of Santa Claus!
Among the myriad decorations, multi-coloured lights, festive decorations and many themed shows, a day at Gardaland Magic Winter can warm your heart even during the coldest winter!