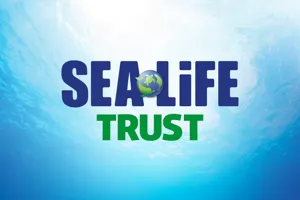 Save - Nurture - Protect
We are proud to support The SEA LIFE Trust organisation that works to protect the world's marine wildlife and habitats.
Here at Gardaland SEA LIFE Aquarium we love the oceans and the creatures that live in them. By allowing you to appreciate their beauty, we hope you will also help us to safeguard them for future generations.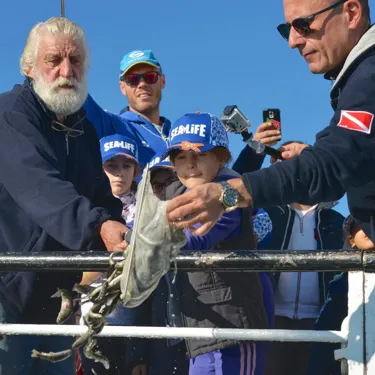 Lake Garda trout restocking
On Saturday 1 June 2013, a trout restocking operation was organised in Lake Garda, an environmental protection activity promoted in collaboration with the Environmental Fauna Protection Service of the Province of Verona. Around 35 children boarded a Navigarda motorboat and set off from the port of Peschiera with their unusual load which they then released (with great enthusiasm and attention) just off the coast of Lido Ronchi - 1,000 very young brown trout into the waters of the lake in front of Gardaland. Technicians and ichthyologists from the Bardolino fish hatchery were involved in the project.
The initiative was repeated in 2015 and, given its great success, has become a regular event for the lake and its inhabitants.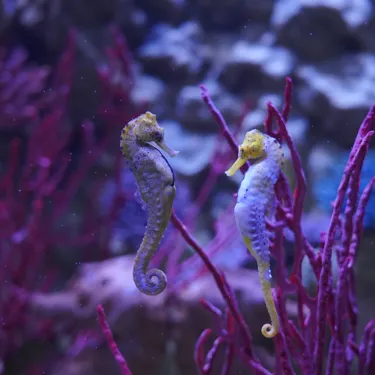 Seahorse, coral and jellyfish breeding programme
Our programme is based on the fact that the seahorses hosted at Gardaland SEA LIFE Aquarium are neither purchased nor captured free in the open sea, but instead born and bred right here in our Aquarium. This means that, if the seahorses in the wild were to become extinct, those housed at Gardaland SEA LIFE Aquarium would be able to guarantee the survival of the species. SEA LIFE is part of an international task force that continuously monitors the situation in all the world's seas to protect and conserve this delicate species. The corals and jellyfish in our tanks also reproduce in the Aquarium.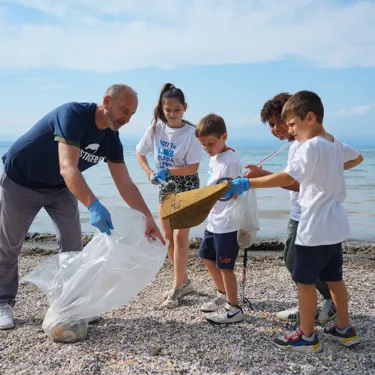 Coastal cleaning days
These events, organized in collaboration with the Municipality and the Civil Protection of Castelnuovo del Garda, aim to launch an awareness message to young people: "Let's save our beaches and our waters". On each of these occasions, groups of children and parents engage in an incisive ecological walk on the lakeside beaches of the municipality of Castelnuovo del Garda. Armed with gloves and bags, the participants collect waste and then properly deposit it in a special container for subsequent sorting and disposal. At the end of the operations, the youngsters can enjoy refreshments in the small panoramic arena of the Lido Campanello, greeted by the cheerful arrival of the mascot Prezzemolo who hands out a nice present to all participants. The morning concludes with a small institutional ceremony and greeting from the authorities, with the presentation of a commemorative diploma.