Gardaland Adventure Hotel
The greatest adventure for fearless adventurers and brave explorers!
4-star
100 themed rooms
Fully themed hotel
4-star
100 themed rooms
Fully themed hotel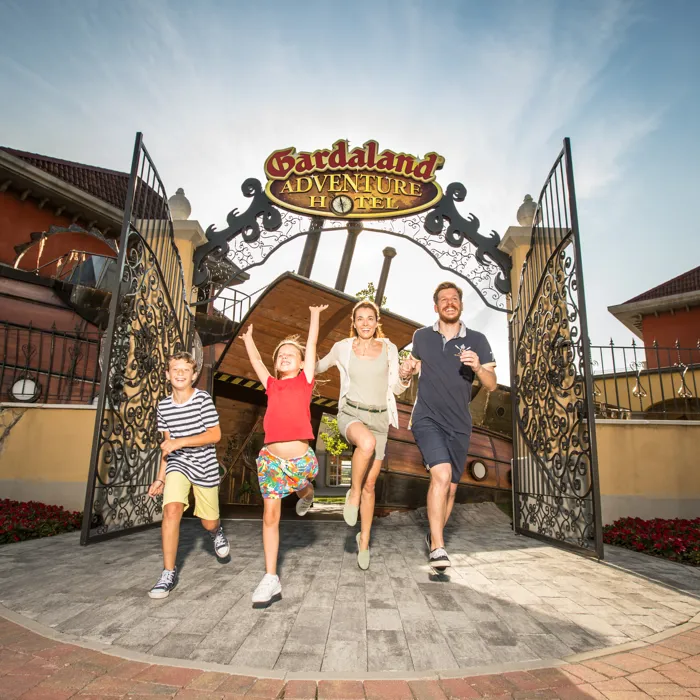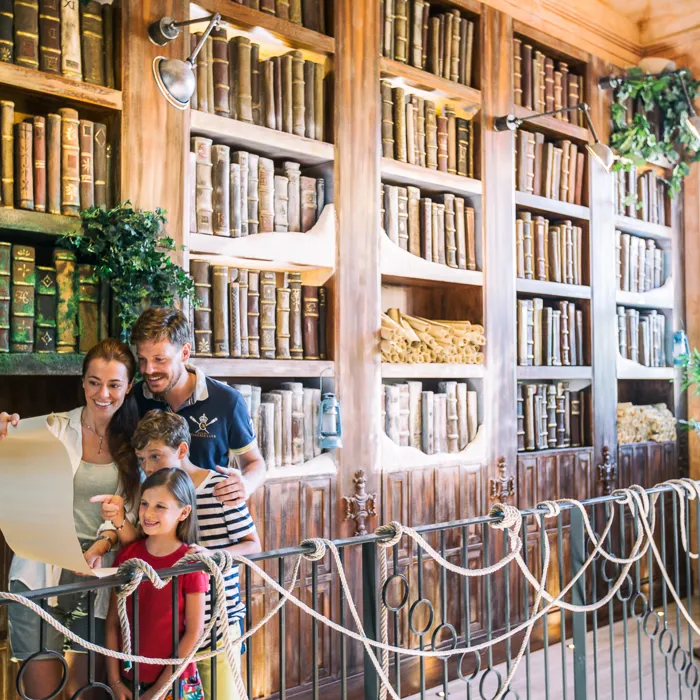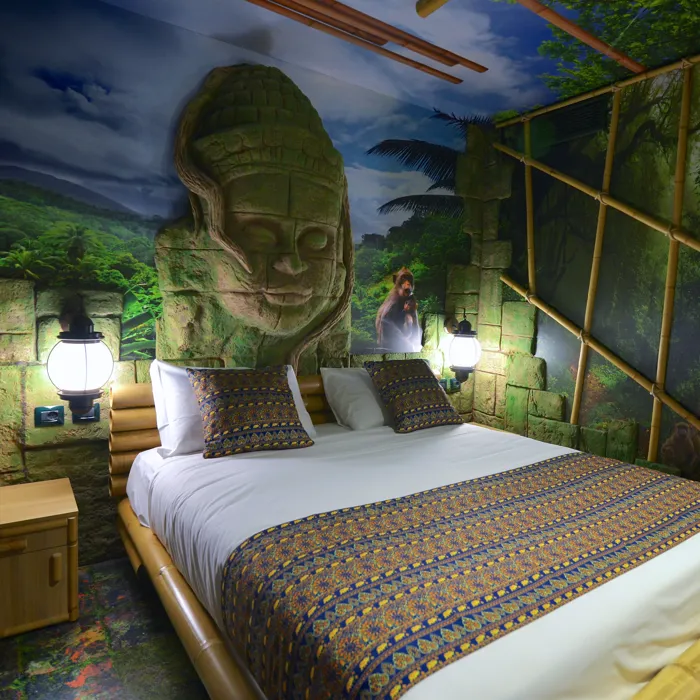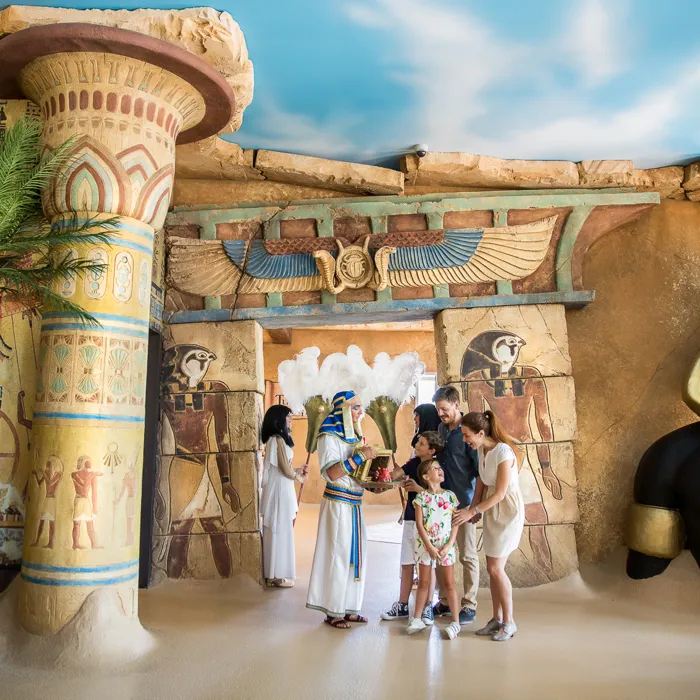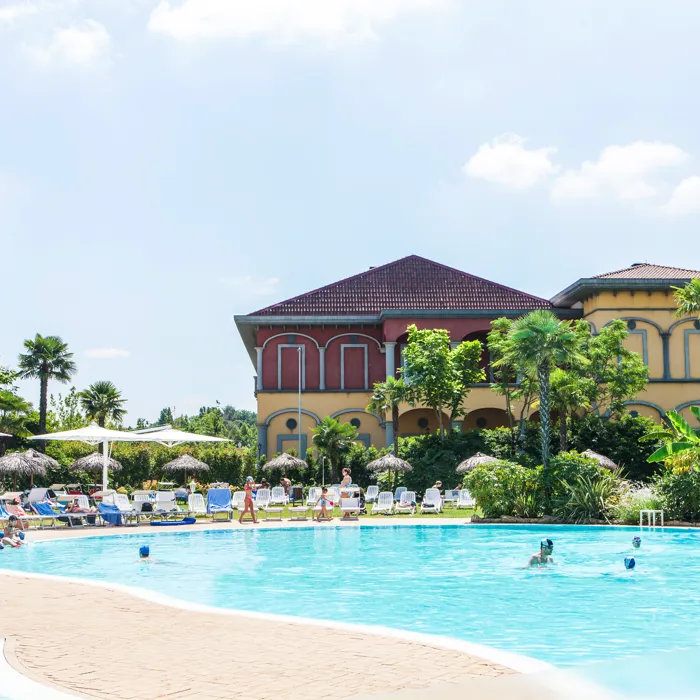 Tackle the biggest adventure of all for daring explorers!
Gardaland Adventure Hotel is a truly unique 4-star resort with 100 themed rooms in 4 settings (Arctic, Arabian, Jungle and Wild West), located in two fully-themed wings which offer adventure-lovers some truly unique experiences.
At Gardaland Adventure Hotel, even the dinner offers a taste of adventure, in a restaurant set within a pharaoh's temple: the Tutankhamon Restaurant.
During the summer months, guests can access the Blue Lagoon water park area where they will also find the Blue Lagoon Bar complete with delicious snacks for a relaxing break.
A large uncovered car park is available free of charge to hotel guests, as well as a free shuttle bus service that travels the few metres connecting the Hotel to Gardaland Park and Gardaland SEA LIFE Aquarium, and to the new LEGOLAND® Water Park. The Hotel is also just a short distance from Lake Garda, allowing for magnificent excursions and various sports activities.
Themed Rooms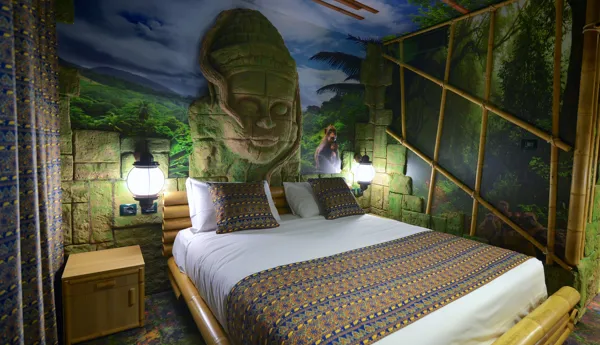 Jungle Adventure
Enter the unexplored jungle among curious monkeys and hidden temples!
Arctic Adventure
When you arrive at the North Pole, you can take refuge in the cosiest igloo there is!
Wild West Adventure
Ride free in the Wild West, but don't get trapped in the sheriff's jail!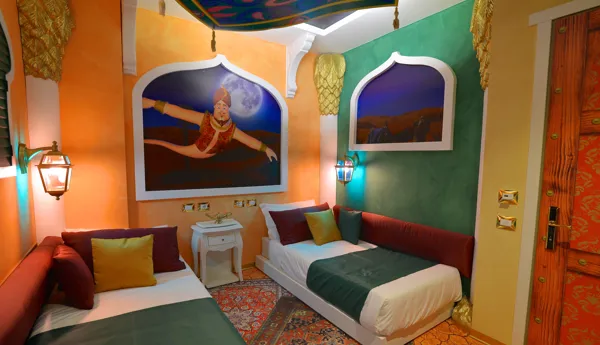 Arabian Adventure
Discover your inner sultan!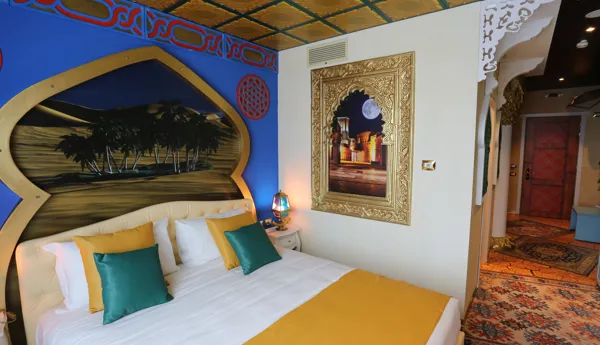 Arabian Adventure Superior
Make a wish by looking at the stars or by rubbing the wish lamp!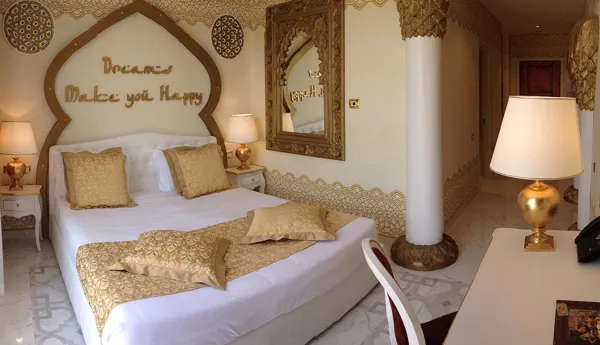 Arabian Adventure Junior Suite
Let yourself be enchanted by the exotic notes and Arabic decorations for an experience of a thousand and one nights!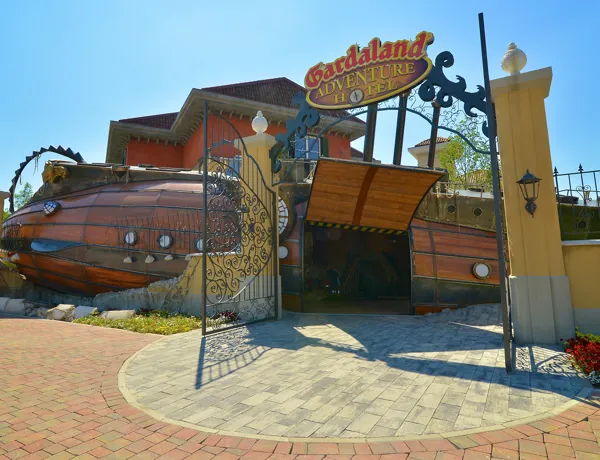 The 2nd day in the Park is free!
Are you an adventure-lover? Choose a holiday for fearless explorers at Gardaland Adventure Hotel! Book your stay: tickets are included and the 2nd day in the Park is free!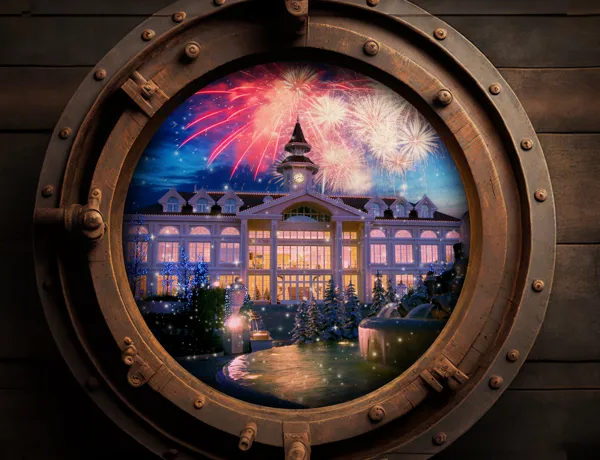 Book your New Year's Eve!
Are you ready to travel through time? Book your stay at Gardaland Adventure Hotel and enjoy a very special New Year's Eve! The package includes room, breakfast, tickets to the parks and a New Year's Eve party at Tutankhamon Restaurant.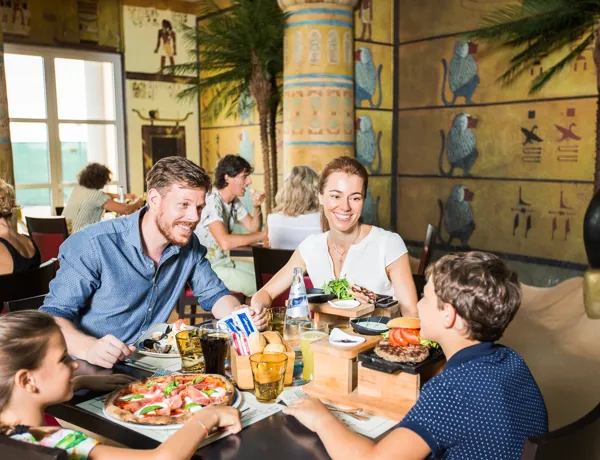 Themed Restaurants & Bars
Be transported back to ancient Egypt in the Temple of the Great Pharaoh, and enjoy an incredible adventure over drinks and tasty dishes at Tutankhamon Restaurant and Tutankhamon Bar.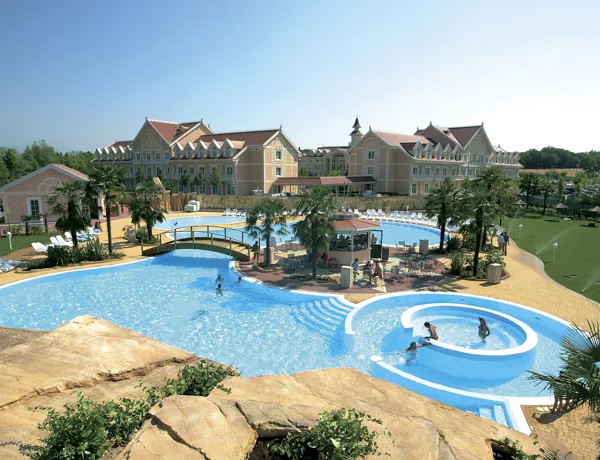 Blue Lagoon water area
Discover our impressive aquatic area of 3800 m² complete with swimming pool for adults and children, Jacuzzi, solarium area, large and refurbished garden area, snack bar, and poolside fun and entertainment with our lively team.