Experience an unforgettable holiday in a fantastic atmosphere
Unleash your imagination and experience a fairy-tale stay by choosing the themed room that best reflects your personality.
Whichever one you choose, your stay in a themed room will be simply dreamy!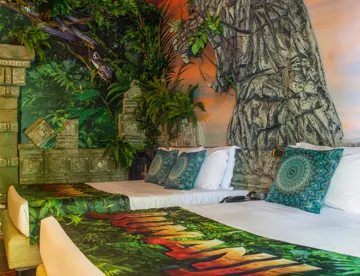 Jumanji - The Adventure Themed Room
Enjoy the thrilling adventure of Jumanji also at Gardaland Hotel!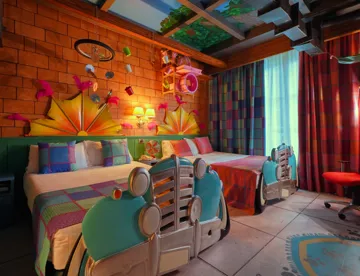 44 Cats Themed Room
Enjoy a cool-cat evening with Lampo, Milady, Pilou and Polpetta!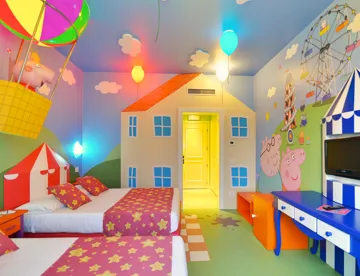 Peppa Pig Themed Room
Enjoy a fantastic overnight stay with Peppa and her family!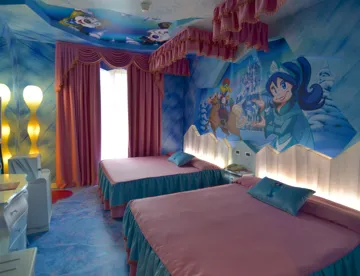 Snow Princess Themed Room
Become the Snow Princess of Gardaland's ice kingdom!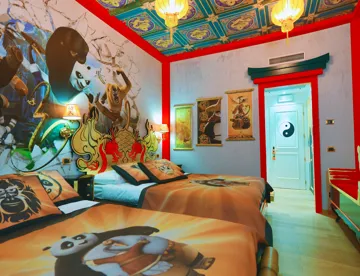 Kung Fu Panda Themed Room
Follow in the footsteps of the legendary heroes of "Kung Fu Panda" and enjoy a good rest, Dragon Warrior!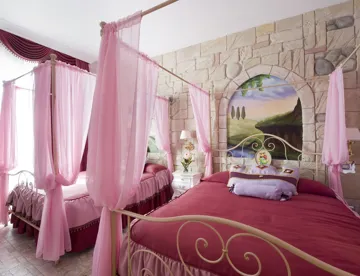 Princess Kingdom Themed Room
Enter the castle and live like a real princess during your stay, just as in the most beautiful fairy tales!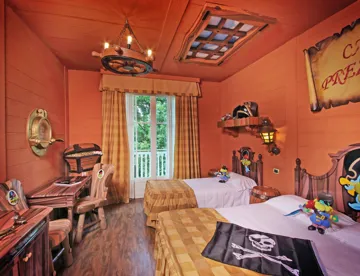 Pirates Cove Themed Room
Set sail for the Pirates Cove and live a fantastic adventure as a corsair!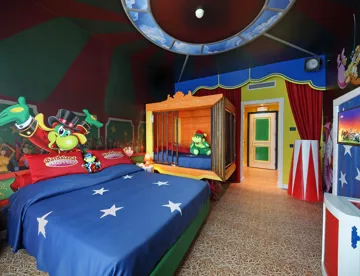 Happy Circus Themed Room
Gardaland circus has arrived: let the fun begin!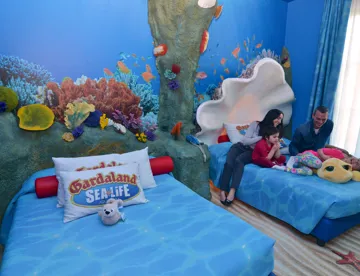 SEA LIFE Themed Room
Dive into the deep blue ocean and dream among thousands of colourful fish and corals!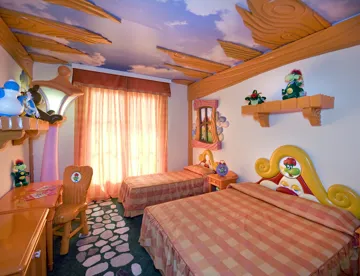 Magic House Themed Room
Spend an enchanted night in Prezzemolo's Magic House, where nothing is as it seems!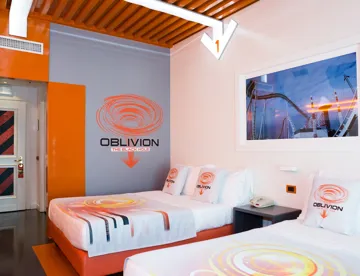 Oblivion Themed Room
You can experience the ultimate adrenaline rush in the real Oblivion control room!