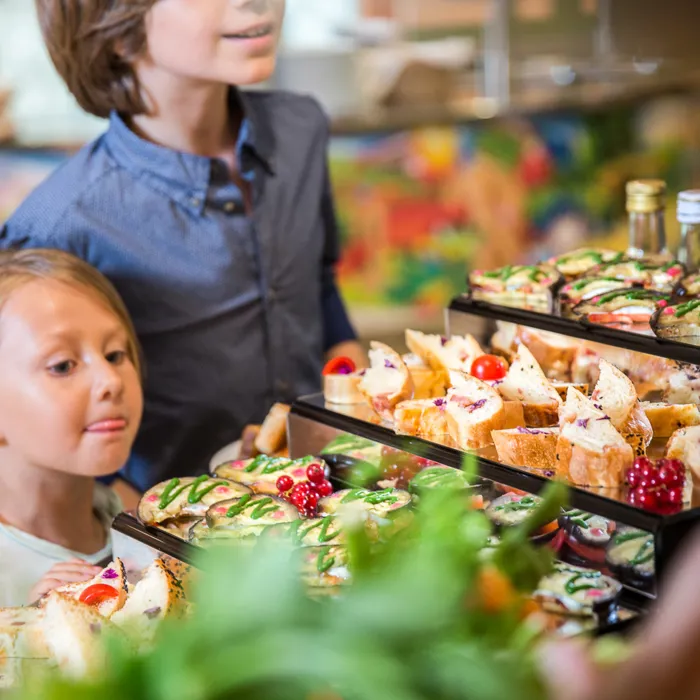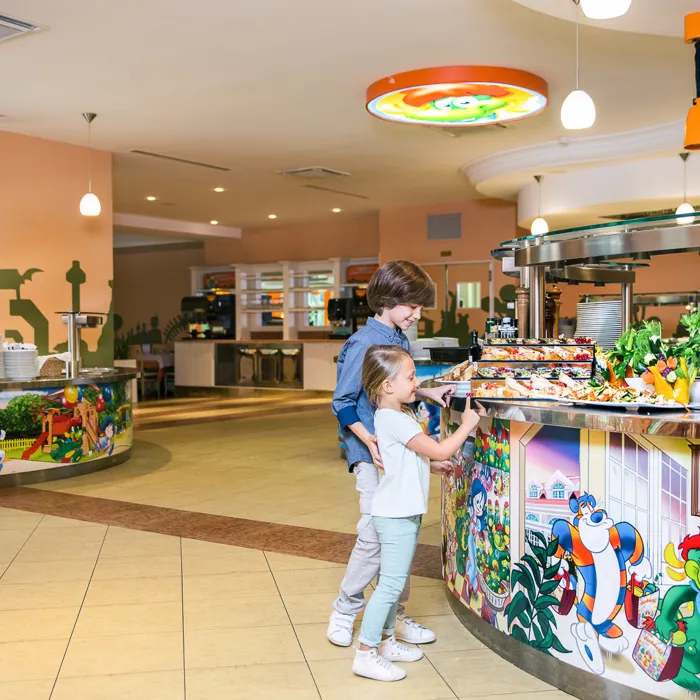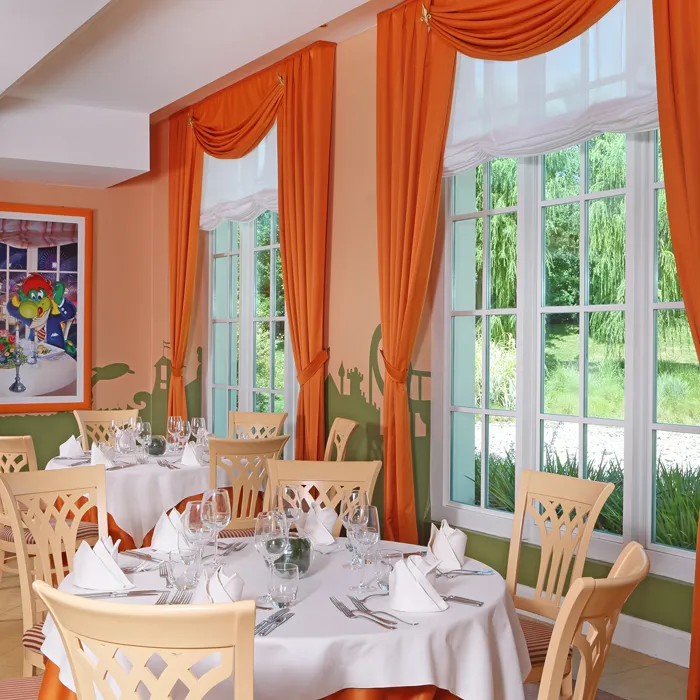 An informal dinner, full of flavour and good cheer
The magical restaurant will delight adults and children alike with its variety of appetizers, a wide choice of first and second courses inspired by both local and international cuisine, delicious desserts and fresh fruit.
Everyone will be able to choose their favourite dishes from this magnificent buffet. The restaurant is located in the main wing of Gardaland Hotel. The rooms are characterised by large windows overlooking the lush garden of the Hotel.
Every morning, an abundant breakfast (assisted-service buffet) awaits Gardaland Hotel guests, leaving them ready to face the day with enthusiasm and energy.
It is also possible to request dishes tailored for those with special dietary needs. All restaurant services are available by reservation only, with bookings to be arranged at the time of check-in.
Dinner: 7.00-9.30 p.m., reservation necessary.
Located at Gardaland Hotel and with buffet.
Dinner: 7.00 pm – 9.30 pm, reservation necessary.
It is recommended that any special dietary requirements be specified at the moment of booking. Gluten-free dishes are made and supplied by certified third-party companies (Artigiano del Gusto), and always heated/cooked at the moment of ordering in a dedicated microwave oven. They are served at the table in a sealed container in order to avoid any form of contamination and ensure consumption of a safe meal. For other dietary requirements, it is possible to speak to the Chef about tasty alternatives.