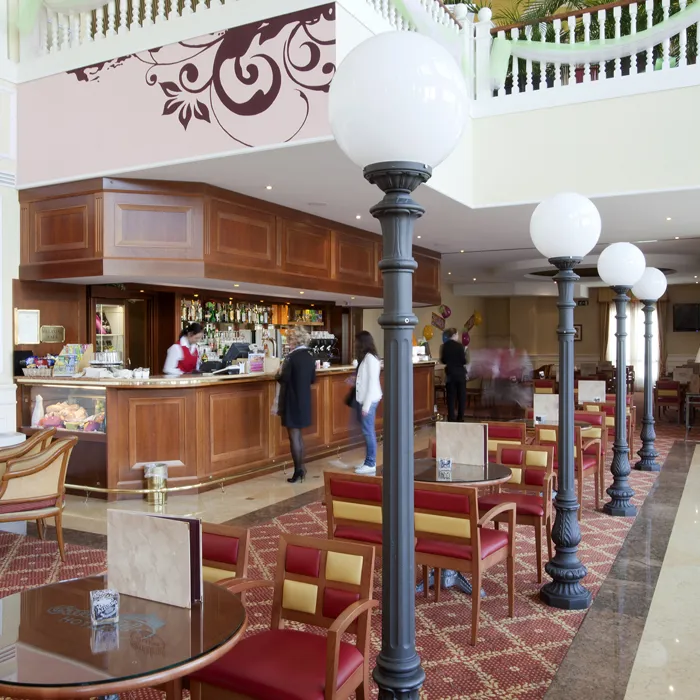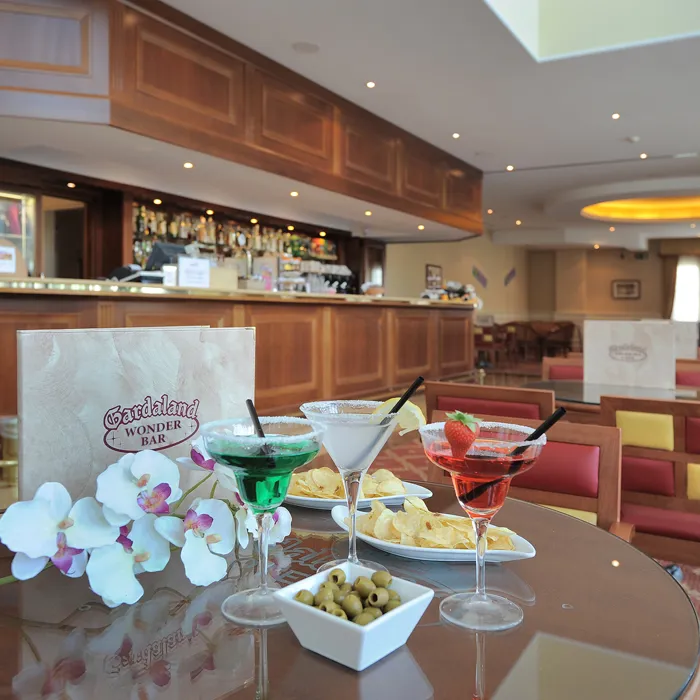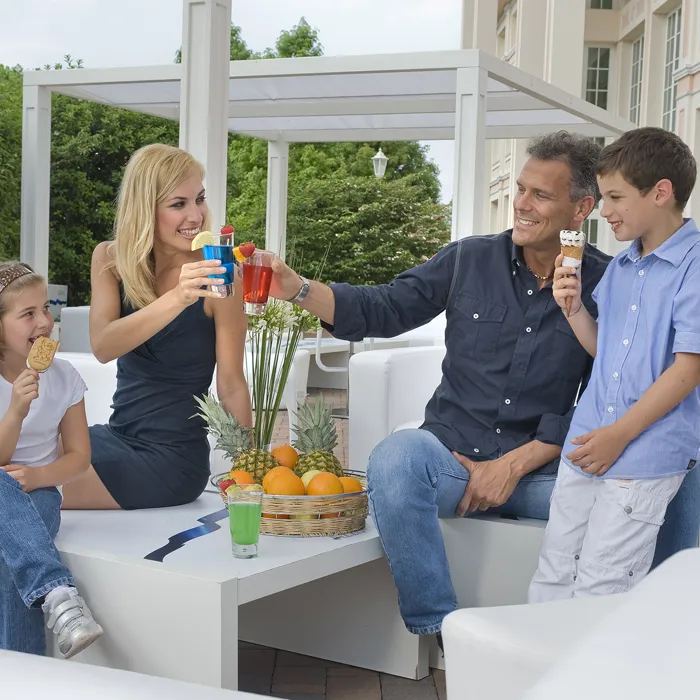 The wonder bar for delicious snacks
Located in the main wing, with large windows overlooking the internal garden, the Wonder Bar is the ideal place to take a break after a day spent at the Park and Aquarium or after a visit to the surrounding areas.
Enjoy being seduced by a refined selection of Italian wines, colourful aperitifs and the delicious sweet and savoury proposals from our chefs.
From 6pm to 7pm, it's Happy Hour: cocktails and delicious food specialties for a relaxing pre-dinner moment with family and friends.
Opening Times: 7.30 a.m. – 00.00 a.m.
It is recommended that any special dietary requirements be specified at the moment of booking. Gluten-free meals are cooked and supplied by external authorised providers, then heated onsite in designated microwaves and served at the table still unopened in order to avoid any possible contamination and guarantee a safe eating experience. For other dietary requirements, it is possible to speak to the Chef about tasty alternatives.