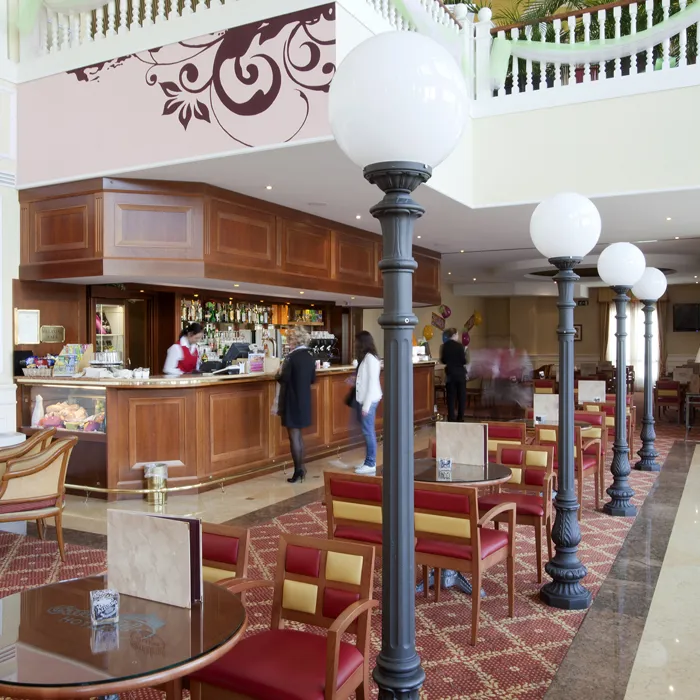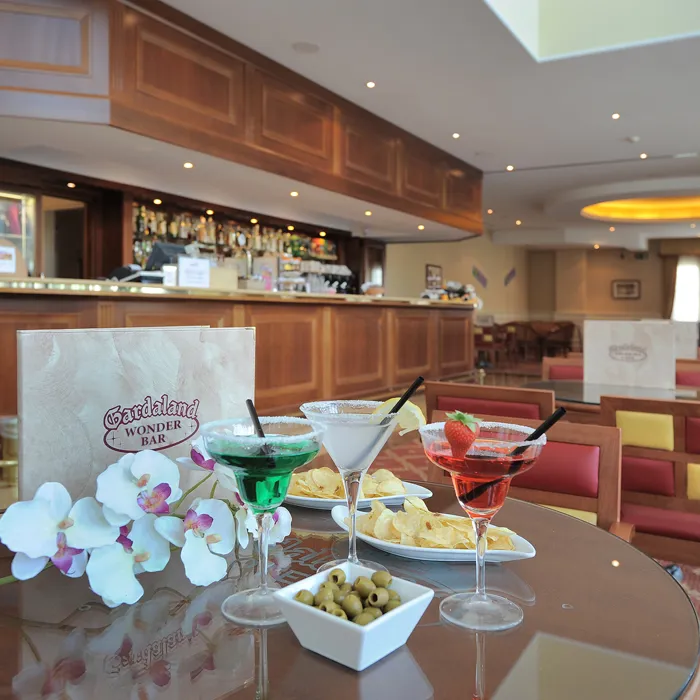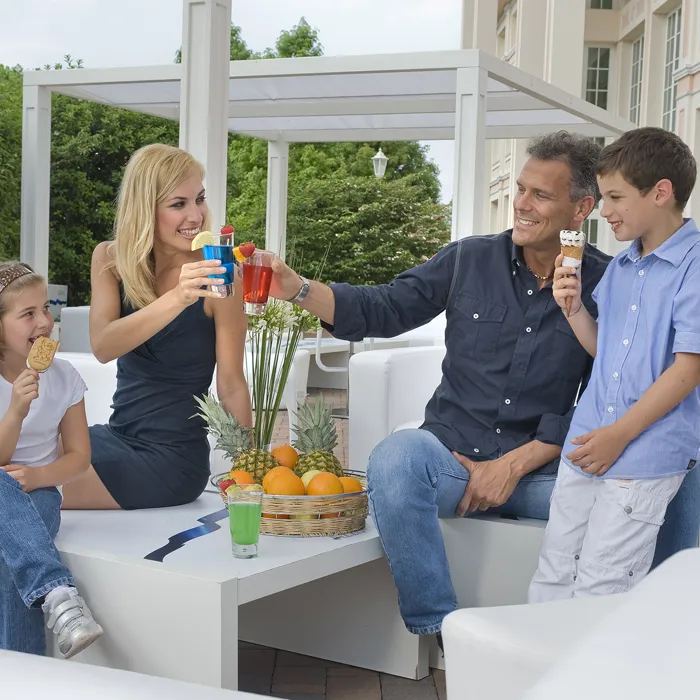 The wonder bar for delicious snacks
Located in the main wing, with large windows overlooking the internal garden, the Wonder Bar is the ideal place to take a break after a day spent at the Park and Aquarium or after a visit to the surrounding areas.
Enjoy being seduced by a refined selection of Italian wines, colourful aperitifs and the delicious sweet and savoury proposals from our chefs.
From 6pm to 7pm, it's Happy Hour: cocktails and delicious food specialties for a relaxing pre-dinner moment with family and friends.
Opening Times: 7.30 a.m. – 00.00 a.m.