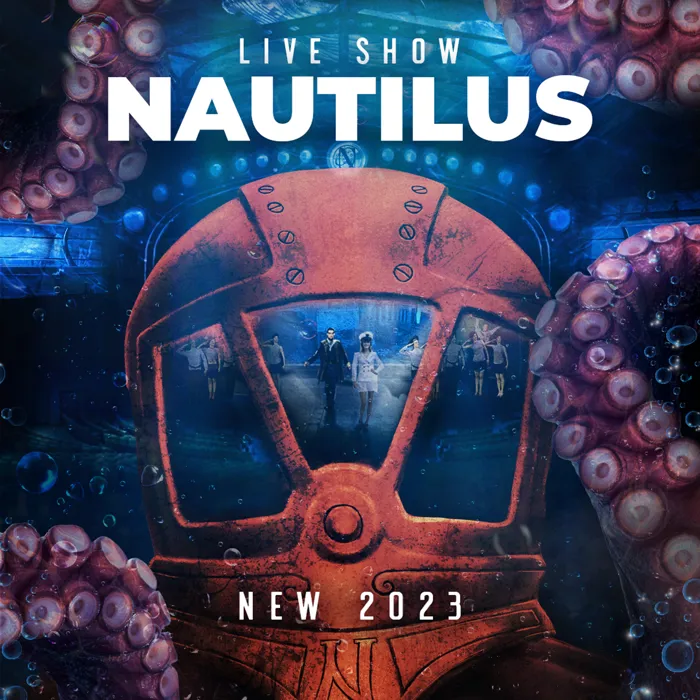 The new live show where you are the star!
Don't miss the fantastic new 2023 show at Gardaland Theatre.
Nautilus is a unique and exciting live musical that, thanks to an innovative concept and modern technologies, makes you feel like the protagonist of a not-to-be missed deep-sea expedition.
Get ready for this absolutely enthralling, unforgettable and immersive experience that, thanks to its amazing special effects, will leave you speechless!
Are you ready to plunge into this new adventure?
A show that extends beyond the stage!
Take part in an exploration of the depths of the ocean on board Nautilus, the mysterious Captain Nemo's legendary submarine.