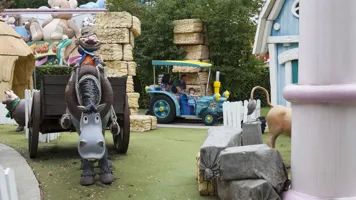 Drive your tractor to discover the world's craziest farm
Rev up your tractor engine and set off to explore the big farm!
You'll meet the cow, donkey, piglets and cute little sheep and your journey will be accompanied by the great music of the Country Band with Prezzemolo and his friends!
Have a fantastic experience at one of the best-loved attractions for children.
Discovering the legendary farm