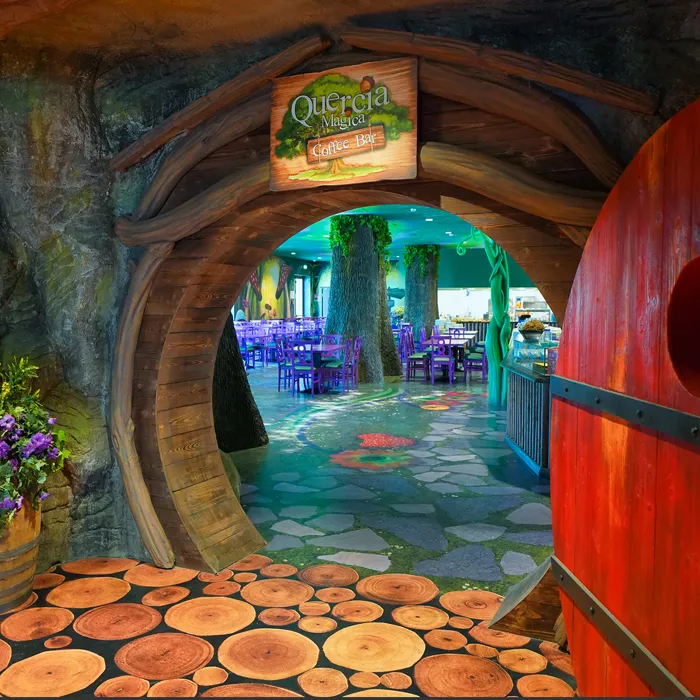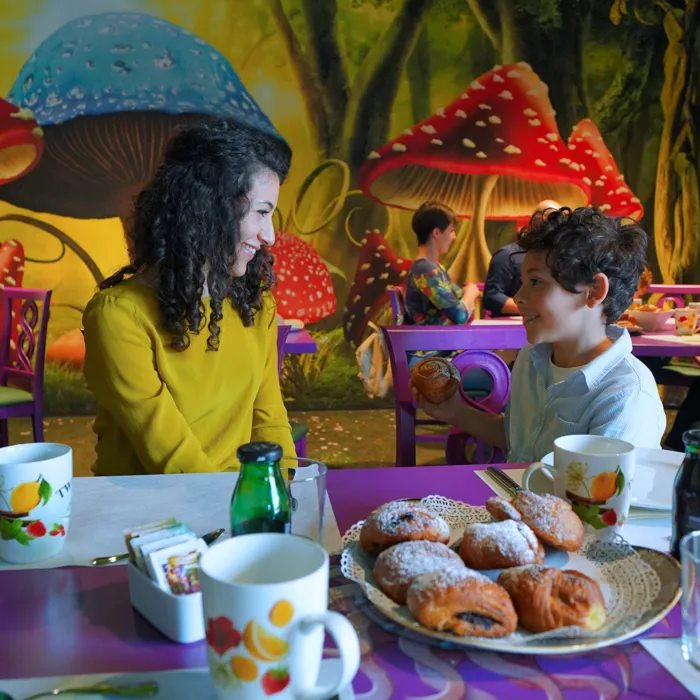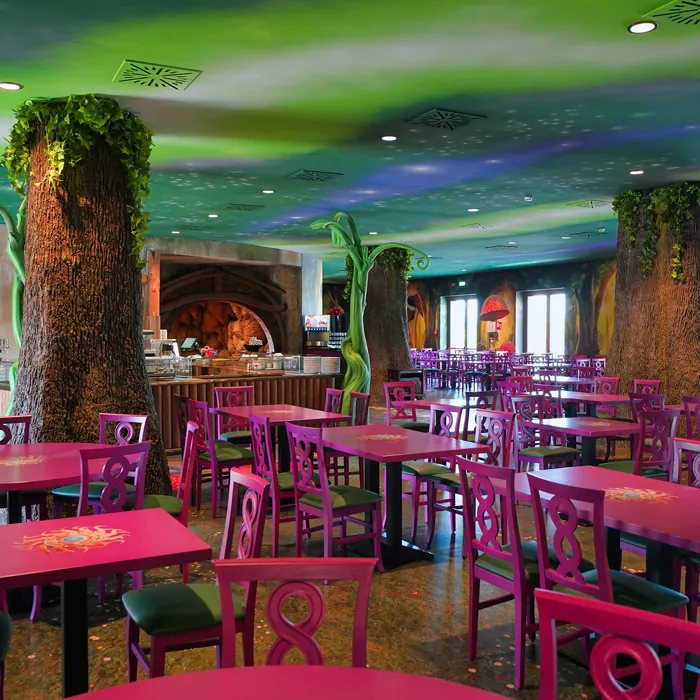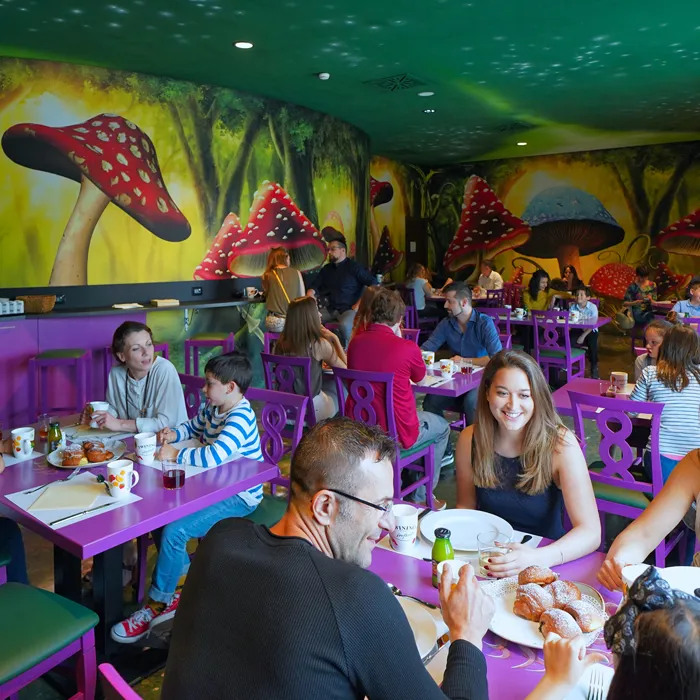 The most magical awakening there is
Start every morning with a magical breakfast in the huge Magic Oak Tree!
Step through an enormous round wooden door to enter a luscious enchanted forest hidden away, which the Great Wizard has provided for all of his Apprentice Wizards.
Surrounded by majestic oak trunks, giant creeping vines and a flourishing bed of grass covered with mushrooms and colourful flowers, you can enjoy a delicious international buffet breakfast with staff service.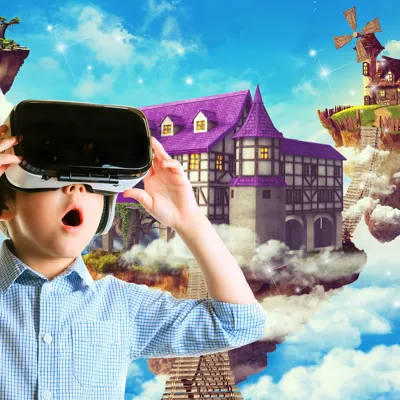 "Gardaland Magic Journe", the virtual experience
For all those Apprentice Wizards who want to practise their magic, there is also the chance to try 'Gardaland Magic Journey', an immersive virtual reality experience set inside the Great Wizard's workshop, thanks to a special VR headset. Create your magical potions and help the Grand Wizard to cast his next spell in the Magic Kingdom!