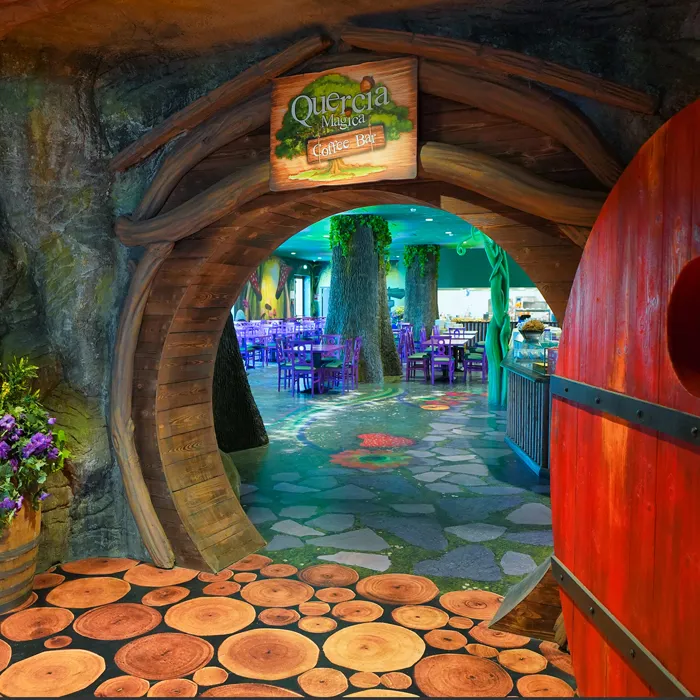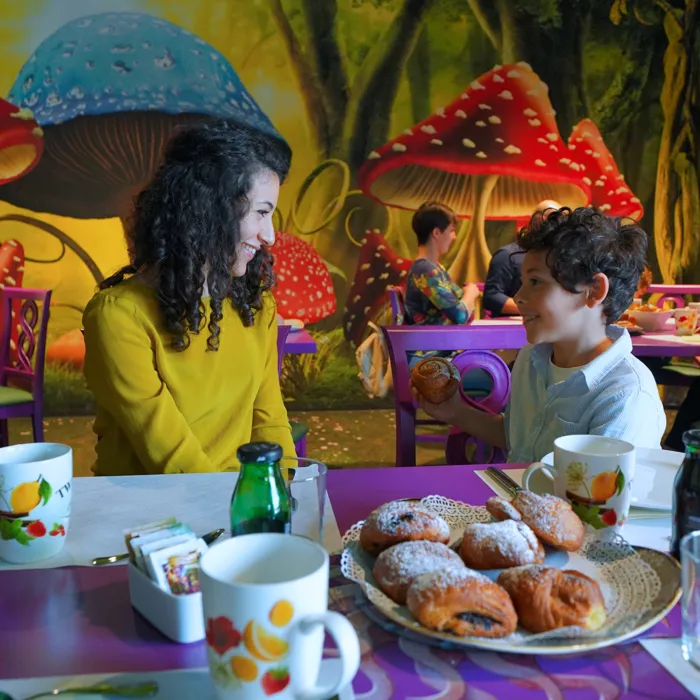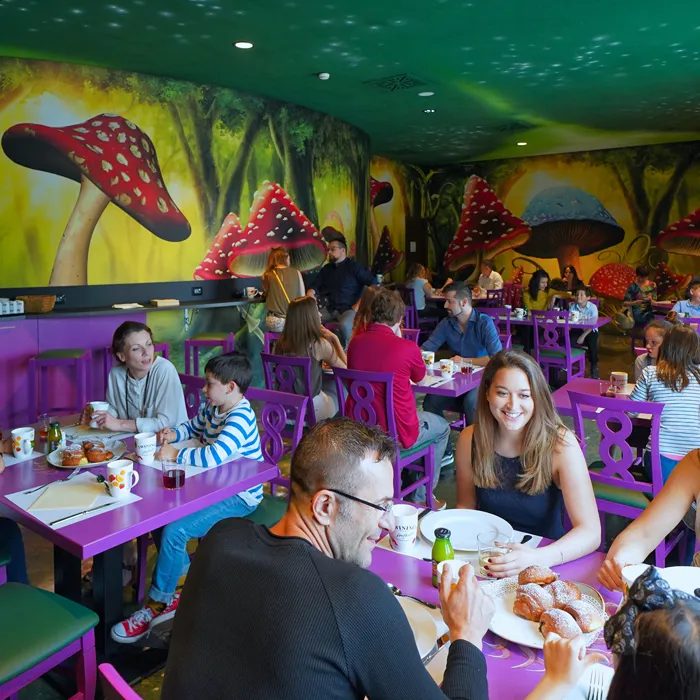 The most magical culinary experience around
A new and magical culinary experience awaits you at Quercia Magica.
Step through an enormous round wooden door to enter a luscious enchanted forest hidden away, which the Great Wizard has provided for all of his Apprentice Wizards.
Surrounded by majestic oak trunks, giant creeping vines and a flourishing bed of grass covered with mushrooms and colourful flowers, you can enjoy a delicious evening meal with must-try finger-licking specialties from our barbecue. You can even choose from our dry-ager the cut of meat you prefer in terms of origin and marbling.
And for a truly special break or snack, don't forget to try our bar facilities!
Opening times:
Breakfast: 7.30am - 10.30am, reservations necessary
It is recommended that any special dietary requirements be specified at the moment of booking. Gluten-free dishes are made and supplied by certified third-party companies (Artigiano del Gusto), and always heated/cooked at the moment of ordering in a dedicated microwave oven. They are served at the table in a sealed container in order to avoid any form of contamination and ensure consumption of a safe meal. For other dietary requirements, it is possible to speak to the Chef about tasty alternatives.