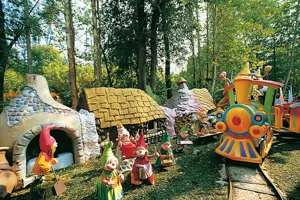 A journey into the realm of fantasy
Take a seat on the most fun train ever, dedicated to little ones, their families, and anyone who simply wants to keep on dreaming.
You're headed towards a huge magical world. Elves, gnomes and giant mushrooms are waiting for you to sing and dance with them!