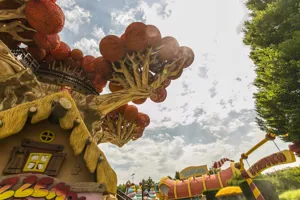 Discovering the majestic tree
Welcome to Fantasy Kingdom, where fantasy becomes reality!
Right at the centre of this wonderful place, you cannot fail to notice the huge tree: this is Prezzemolo's house and one of the most iconic locations at Gardaland!
Climb to the top - the view from there is truly incredible!
Visit Prezzemolo in his fabulous tree house