Get a preview of the route of Jumanji - The Adventure: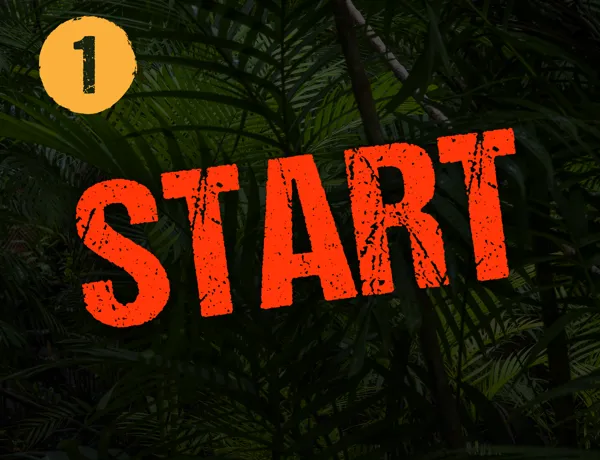 Start
Are you ready for an exciting adventure? Enter the wild world of Jumanji and face a journey full of dangers, where only you can lift the curse!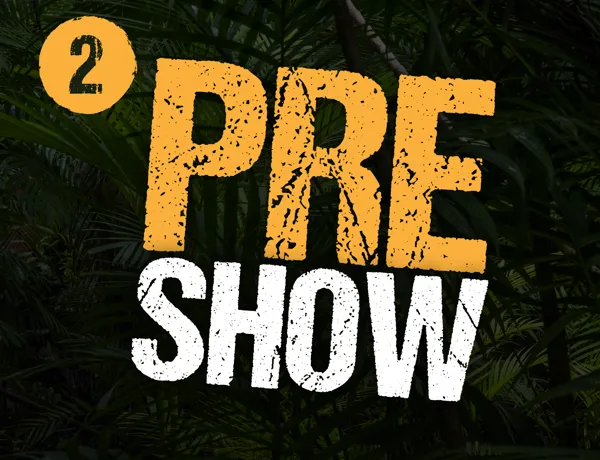 nothing is as it seems!
What at first glance looks like an archaeological excavation could be much more. Here nothing is as it seems, so be sure to keep your eyes open!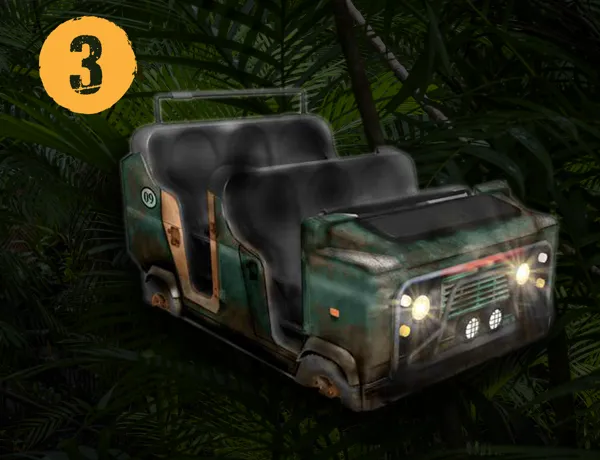 EMBARKMENT
Get on board your off-road vehicle and get ready for the mission, you have 3 lives available to break the spell! Are you ready to play?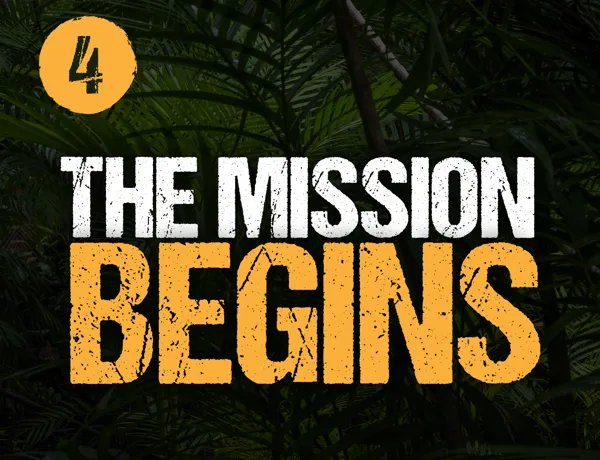 save Jumanji!
Jumanji's fate is in your hands, bring the jewel back to the shrine and lift the spell! Get ready to rescue Jumanji and shout his name!
Mandrill
Try to recover the lost jewel, follow the mandrill that is escaping among the rocks but don't get distracted, even the rocks could become treacherous!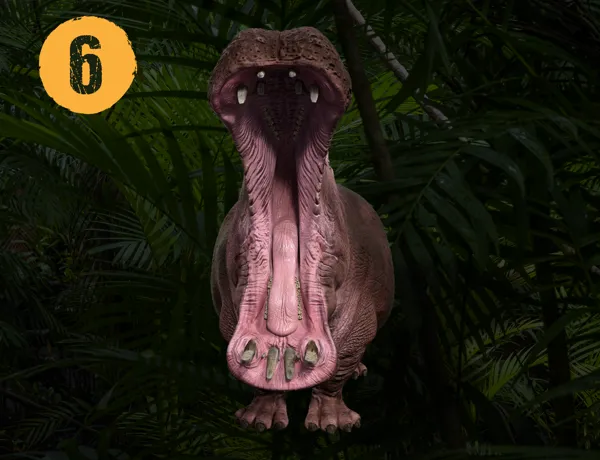 MEET THE HIPPO
The dark swamp may scare you, but the creatures that inhabit this dark place will scare you even more! You will come face to face with a huge and scary hippo, are you brave enough to face it?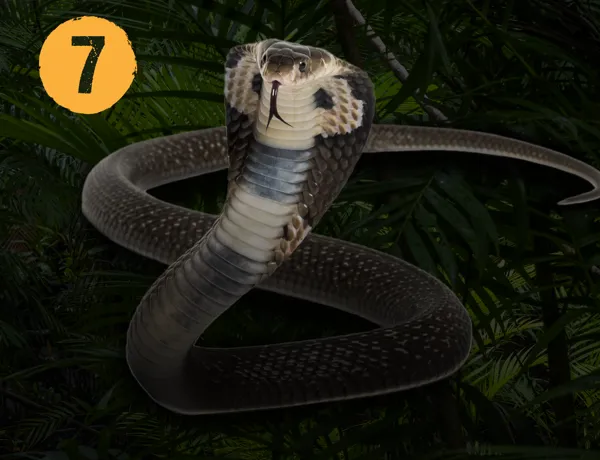 Snake
And when you don't expect it, a hissing animal will appear from the dark!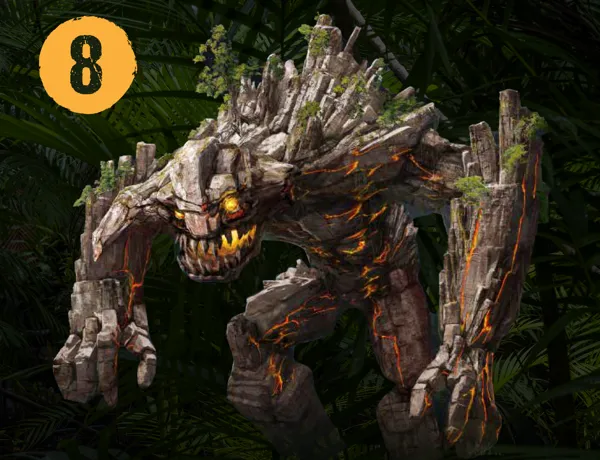 STONE GIANT ATTACK
But those are not rocks! It's the Stone Giant, get away from the ravine and try to save yourself without letting the jewel be stolen!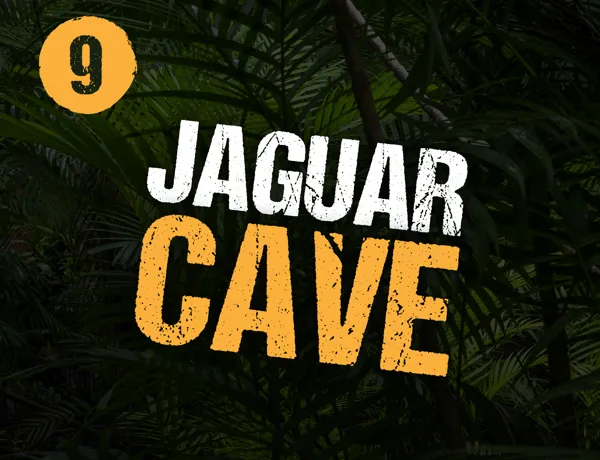 Get aaaway!
Enter the cave and seek refuge, but be careful of what might be hiding inside!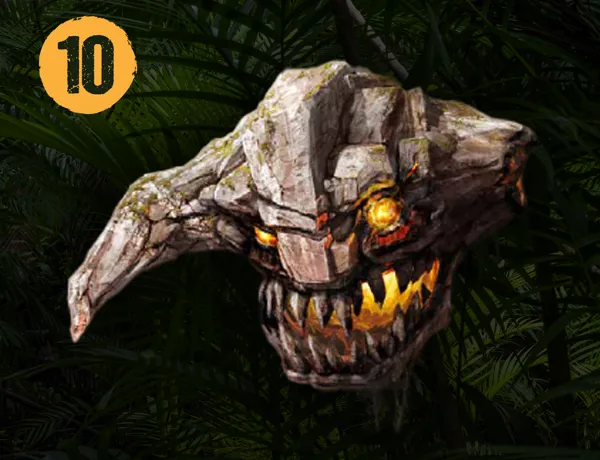 HEAD OF THE STONE GIANT
When you think you are safe now, the monstrous Stone Giant appears, run away while you have time!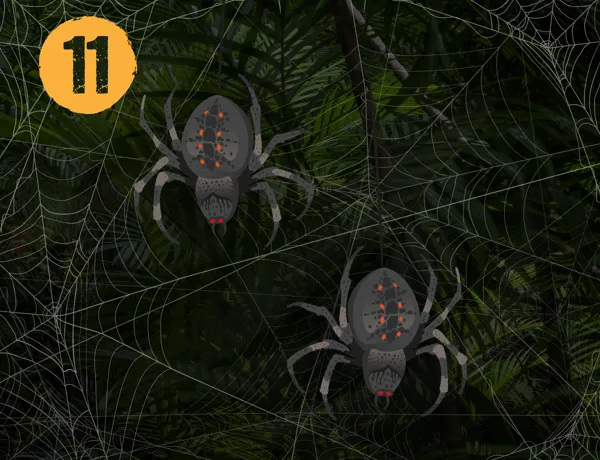 spiders
Spider webs hide a truly terrifying and poisonous presence, don't get distracted, they could be anywhere!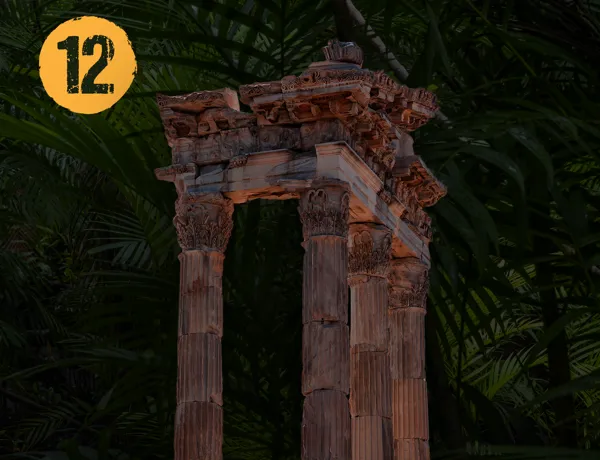 Entering the Temple
Don't let the giant seize the jewel and avoid getting hit!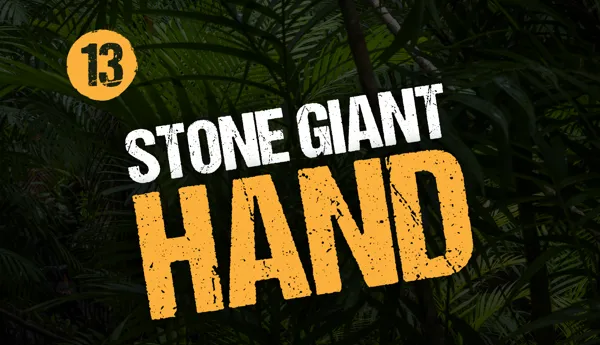 HAND OF STONE GIANT
You reached the temple before the Giant, congratulations! But don't rejoice over victory too quickly… a hand could frighten you!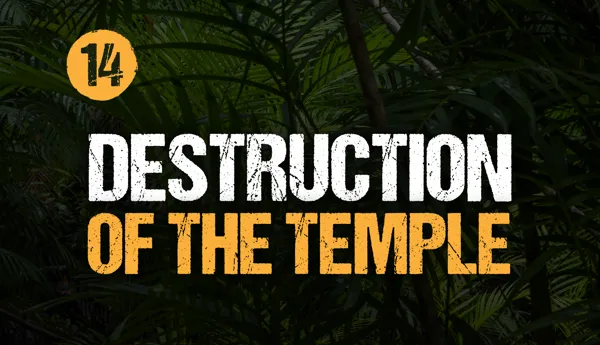 Don't let the jewel slip away!
The fury of the Stone Giant lashes out against the temple but fear not… the jewel in the meantime is in good hands!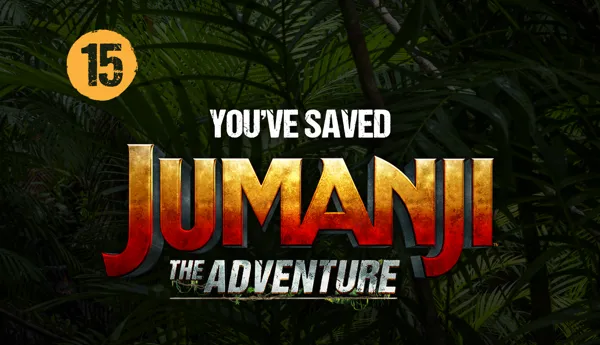 Jumanji is healed!
Mission accomplished: you have saved Jumanji!