Are you brave enough to take on the Labyrinth to save Jumanji?
Drought threatens the very existence of Jumanji! The rains have stopped falling, the wells have run dry, and the rivers have stopped flowing. Only you can save the day - by returning the sacred gem to the elephant temple, that will bring back the waters flowing back to the land
Venture into the Labyrinth where you will have to face the dangers of an ancient temple mirror maze, before stepping into a dark adventure tunnel adventure – but watch out for the spitting snakes! Then finally enter the wild jungle maze, with its innumerable pitfalls and surprises
Will you be able to survive the Labyrinth and save Jumanji?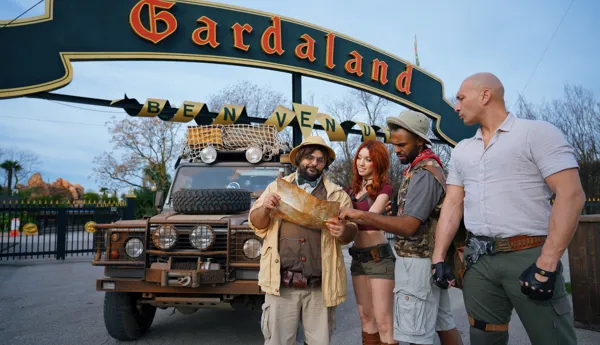 News
Stay up-to-date on all the latest info about our NEW ATTRACTION Jumanji The Labyrinth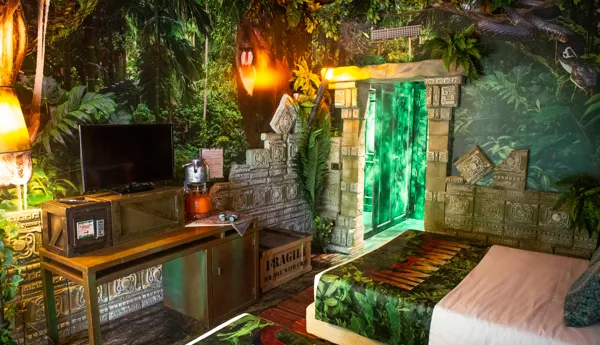 Themed Room
Enjoy the thrilling adventure of Jumanji also at Gardaland Hotel!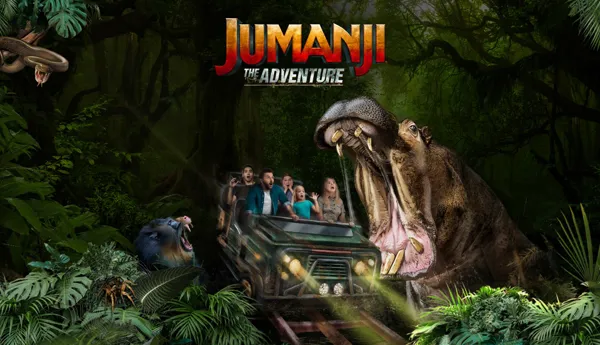 Jumanji The Adventure
The world of Jumanji does not finish here – discover also Jumanji The Adventure, the first Jumanji-themed attraction in the world
BUY YOUR TICKET NOW AND DISCOVER OUR HOTEL PACKAGES ON SALE: