NEWS FROM THE NEW ATTRACTION
At Gardaland laying the first of over two thousand plants
01/02/2023 - The four cosplayers, who came to Gardaland aboard the iconic jeep, brought species from some of Italy's best nurseries, which are European reference points for green care. The Strelitzia Augusta planted today officially mark the entry point of the long labyrinth which will give a hard time to any Adventurers brave enough to enter it. More than 2,000 Mediterranean plants - belonging to over 30 different species - will create the wild and treacherous labyrinth that forms the backdrop for the heroes' adventures in the world of Jumanji.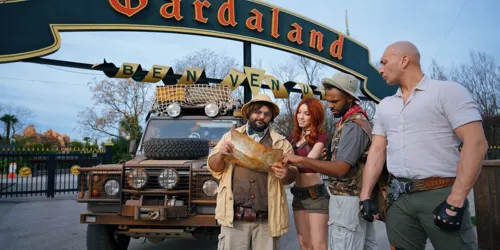 The first previews
15/12/2022 - "A new danger is coming to the world of Jumanji": this is how Gardaland announces the first previews of Jumanji® - The Labyrinth. The new attraction for 2023 will arrive at the Park next spring and will offer all visitors a totally new way to experience the Jumanji world, based on the popular blockbuster film series from Sony Pictures. Adventure-loving visitors of all ages must put their daring and guile to the test in a breath-taking challenge, negotiating a labyrinth with different, exciting and immersive areas in order to save the kingdom of Jumanji from a new threat.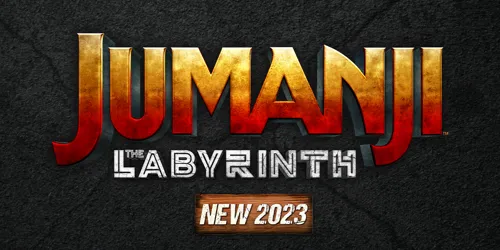 Gardaland Resort announces its new attraction for 2023
22/11/2022 - Gardaland Resort announces its new attraction for 2023: Jumanji®-The Labyrinth. An exclusive and exciting experience for families with children of all ages and groups of friends: from next spring, they will have the chance to dive back again into the adventurous world of Jumanji.