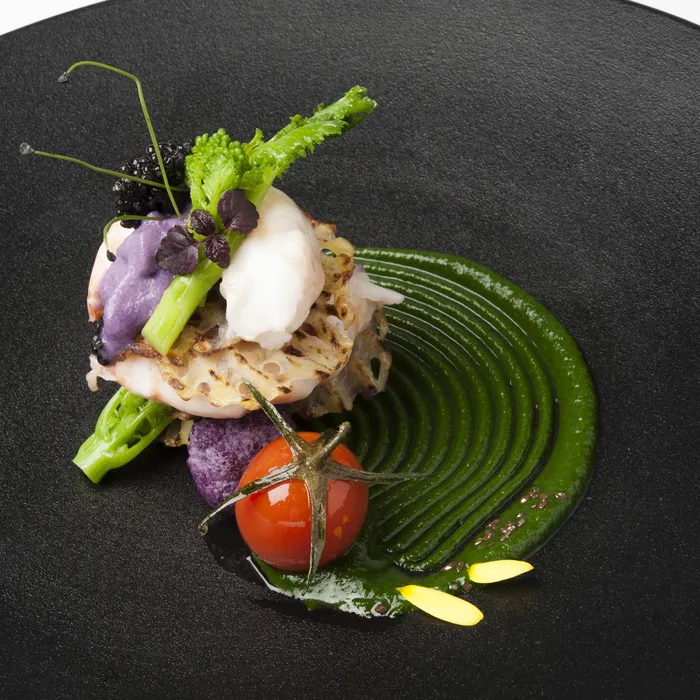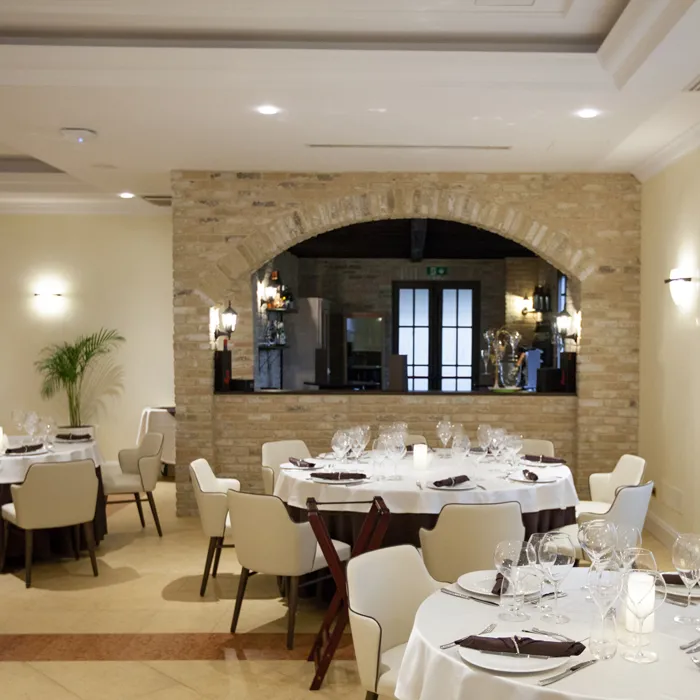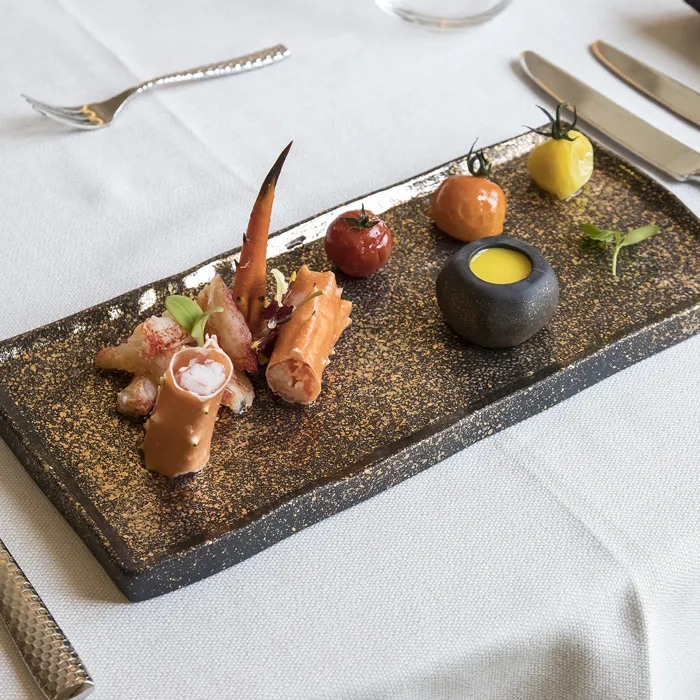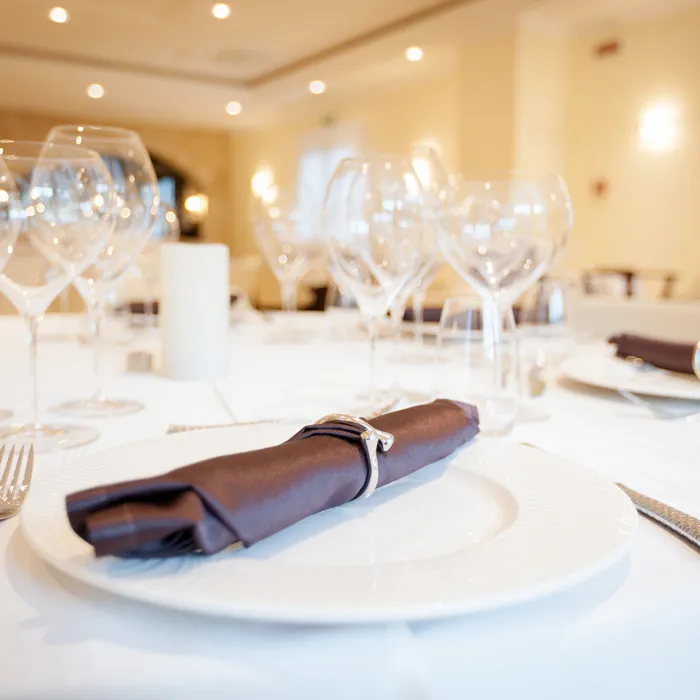 A fervent culinary journey
The Matka Family Gourmet Restaurant will take you on a gastronomic and sensory journey in an intimate, elegant and sophisticated setting for a unique experience.
Matka's cuisine, interpreted and expressed through the creations of Dario Stragapede, is a mix of sensory interactions, a real journey towards innovation passing through nostalgia and the roots of traditional cooking. This is a gastronomic journey that unfolds, with conceptual horizons shaped by clearly-defined flavours and ingredients with a strong identity that are expertly arranged to unveil unique culinary discoveries and experiences.
The menus are all based on available seasonal ingredients in a perfect mix of traditional and experimental dishes, exclusively based on extremely fresh ingredients and innovative cooking techniques that use low temperatures to help preserve the natural qualities and taste of the products.
Our welcome into the cellar tells you everything about our passion for wine. A unique and beautiful space that evokes the feeling of authentic cellars where passion for wine is everything.
Opening times:
Gourmet breakfast (table service): 7.30am - 10.30am, reservations necessary
Tasting tours: 7.30pm - 10pm (last entrance to restaurant), by reservation only (closed on Wednesdays)
It is recommended that any special dietary requirements be specified at the moment of booking, so the chef can provide tasty alternatives.