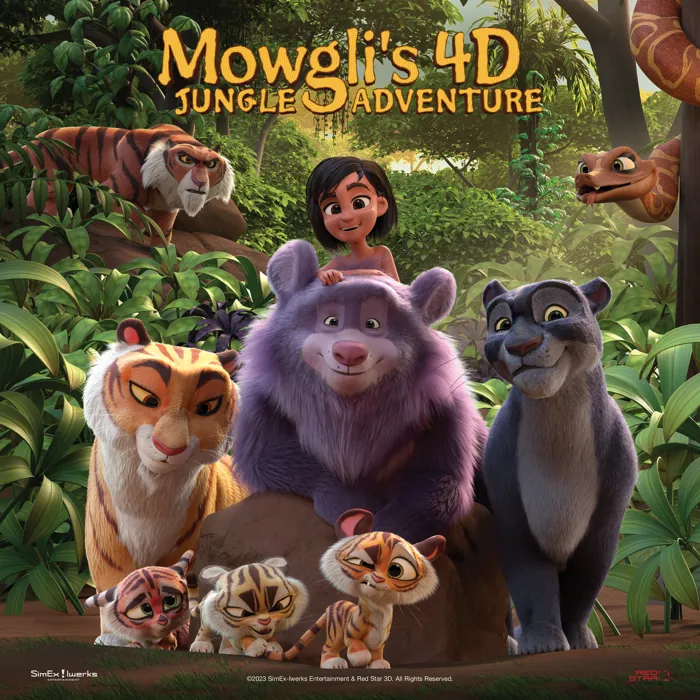 Join Mowgli in the all-new 4D Experience® Mowgli's 4D Jungle Adventure
Mowgli, a fearless boy raised by wolves, embarks on his most daring adventure yet when he discovers his tiger cub friends are in danger of being captured by evil poachers. Never one to back down from a challenge, Mowgli unites his animal friends to prevent harm to one of the jungle's own. Hilarious chaos ensues as a plan to protect the tiger cubs is hatched by the pack of unlikely allies including a formidable black panther, a goofy sloth bear, a caring elephant and a ruthless tiger. Mowgli's 4D Jungle Adventure highlights the unique beauty of all animals in a story of camaraderie, perseverance and justice.
Mowgli and his jungle friends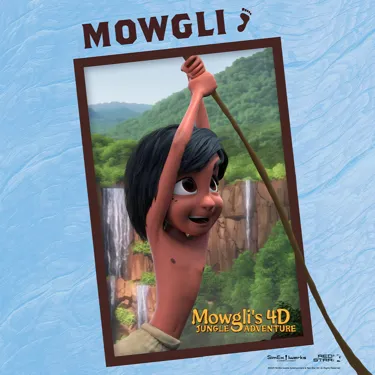 Mowgli
It's Mowgli the man cub! He enjoys spending time in the jungle with his animal friends and will face any challenge necessary in order to protect Shere Mati's tiger cubs from evil poachers. Remember, it's not an animal thing, it's a jungle thing!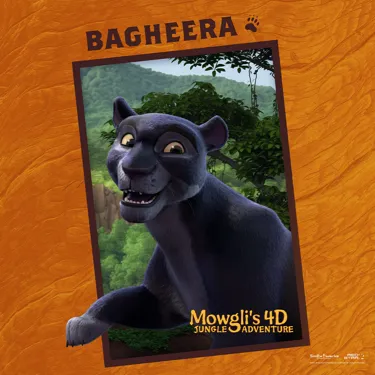 Bagheera
Meet Bagheera, Mowgli's faithful friend and fierce protector. Bagheera is a respected leader in the jungle who will work tirelessly to protect all, including Shere Mati's tiger cubs who are coveted by evil poachers.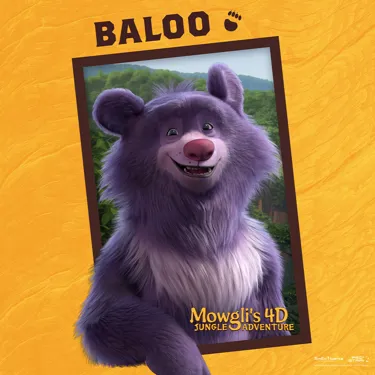 Baloo
This is Baloo, the lovable, goofy sloth bear and one of Mowgli's best friends. While he may be silly and playful, Baloo is responsible for enforcing the Laws of the Jungle and takes protecting all the jungle's inhabitants very seriously.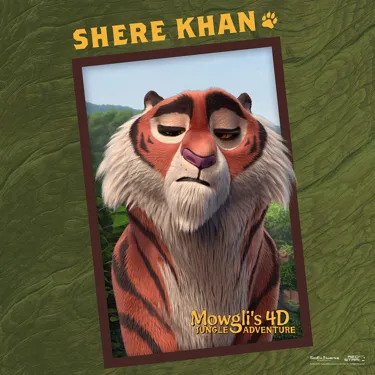 Shere Kan
Meet Shere Khan, the mighty Bengal tiger whose fierce loyalty to the jungle also doubles as protection for the other animals.