Our Shows
Welcome to Gardaland
WHER: Entrance
WHEN: when the Park opens
DURATION: 5 mins
Prezzemolo is ready to open the doors for you to his magical kingdom! With music, dancing and fabulous colours, a new day of fun and joy begins!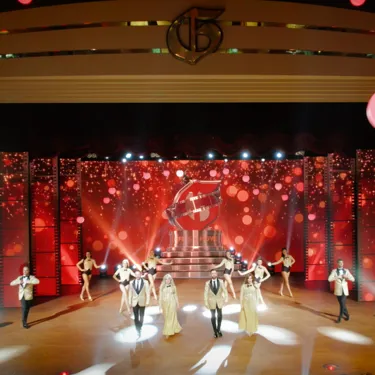 Gardaland Awards – Life is a Movie - NEW
WHERE: Gardaland Theatre
WHEN: 4 pm, 9 pm
DURATION: 25 mins
The magic of cinema is represented in a unique and original live musical that combines beautiful choreography, evocative and memorable music, extraordinary acrobatic performances, special effects and video projections, wonderful costumes and great songs performed live. All this accompanies spectators on a fascinating journey inside the "big screen", among the memories and emotions of a lifetime.
A fabulous show for the whole family, not to be missed!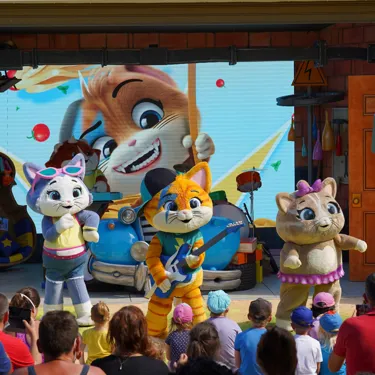 44 Gatti Rock Show
WHERE: Arena 44 Gatti
WHEN: 2:30 pm, 5 pm
DURATION: 10 mins
Don't miss the cat-chy "Buffycats" show, exclusively at Gardaland! Come to rock out, and pose for a cool-cat souvenir photo!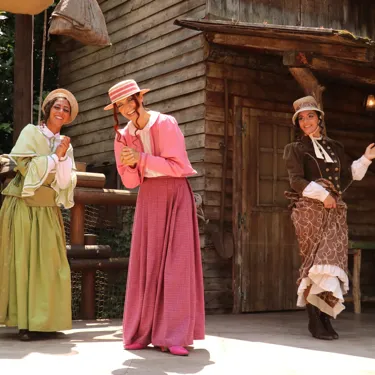 Succede nel West - NEW
(It happens in the West)
WHERE: Buffalo Stage
WHEN: 1.15 pm, 8 pm
DURATION: 10 mins
You are invited to Rio Bravo, to the big Western party. Get caught up in frenzied rhythms, beautiful songs performed live and irresistible country dancing!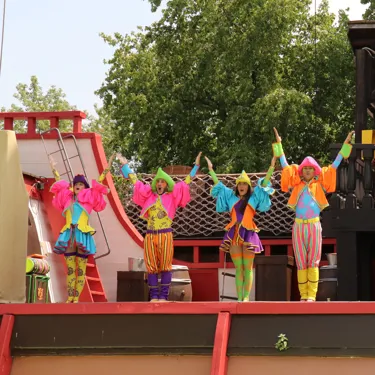 I colori dei Corsari
(The Pirates' Colours)
WHERE: Nave dei Corsari
WHEN: 1 pm
DURATION: 10 mins
The rousing merriment of the crew fills the pirate's ship with fantastic colours! Incredible acrobatic performances and magnificent dance sequences await, to whisk you away with your fantasy to the island of wonders!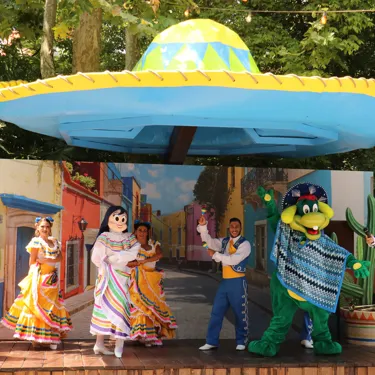 Fiesta Fantastica - NEW
WHERE: Hacienda Miguel
WHEN: 12:30 pm, 7:30 pm
DURATION: 10 mins
Music, songs and happiness all contribute to this colorful live Mexican show with an irresistible beat! Come and dance with us!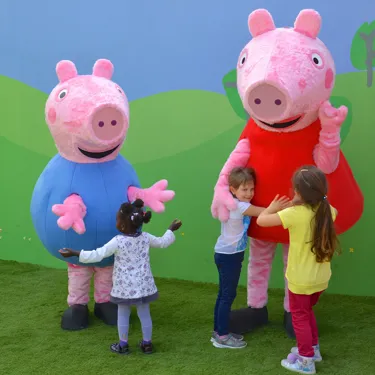 Peppa Pig Meet&Greet
WHERE: House of Peppa Pig
TIME: from 10 am to 7 pm
DURATION /
Come and play with Peppa Pig, and pose together for a great souvenir photo!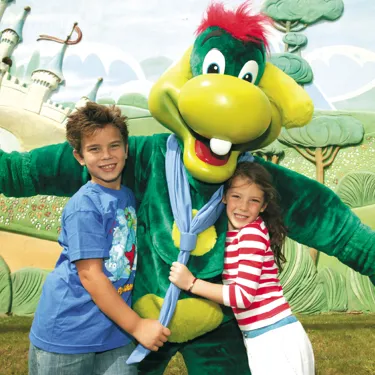 Prezzemolo e la pozione dell'immaginazione - NEW
(Prezzemolo and the imagination potion)
WHERE: Teatro della Fantasia
WHEN: 10.30 am, 11.30 am, 6 pm
DURATION: 10 mins
Prezzemolo, Aurora and Ti-Gey are ready for an amazing adventure of fun and good cheer. And all children have the chance to meet their favourite characters in a unique meet&greet session, and take a great souvenir photo to show friends.
BOOKING REQUIRED
Book your seat at the box office at Gardaland Theatre or the Ufficio Informazioni West.