ADMISSION WITHOUT COVID CERTIFICATE
We inform you that to access Gardaland Resort (Park, Hotels and Aquarium) Covid Certificate is no longer required.
Furthermore, from May 1st, it is no longer necessary to show the Covid Certificate to access the indoor restaurants and the shows that take place inside theaters and / or indoor structures.
When visiting Gardaland, the Guest declares under his/her own responsibility of:
Not being subject to enforced quarantine restrictions;
Not being currently positive for COVID-19;
Not displaying a fever (over 37.5°) or other flu-like symptoms;
Accepting the Gardaland Health and Safety Regulations for Guests and Staff, which lays down:
 

The obligation to comply with personal hand hygiene measures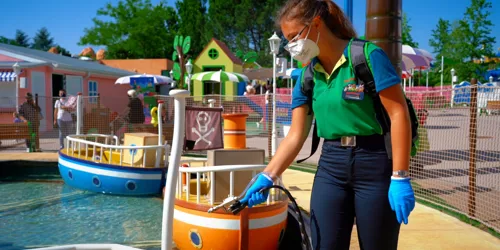 CLEANING AND SANITISATION
All areas of the Resort are sanitized daily and the points of contact between guests (rides and refreshment points) are sanitized periodically during the day. Numerous sanitizing dispensers and various areas for hand washing are also available for guests in many points of the Park.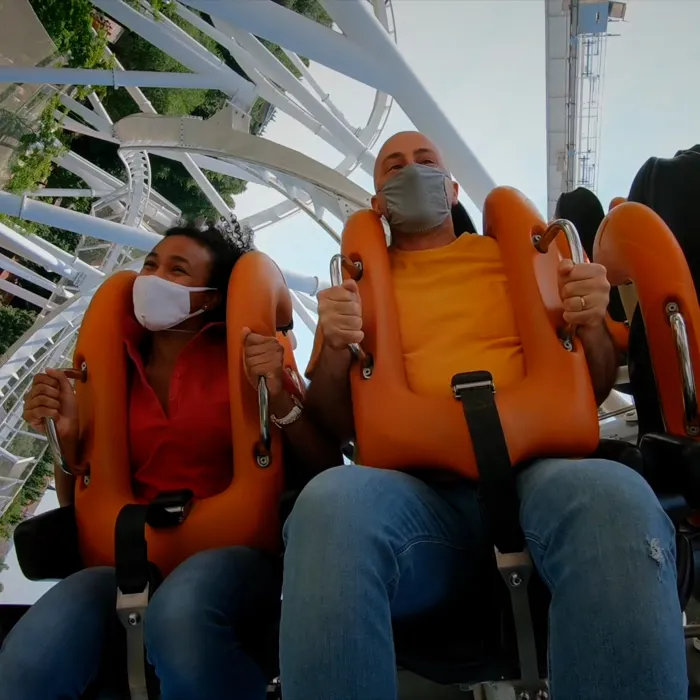 Gardaland Park - Oblivion
Gardaland Park - Peppa Pig Land - L'Isola dei Pirati - Barca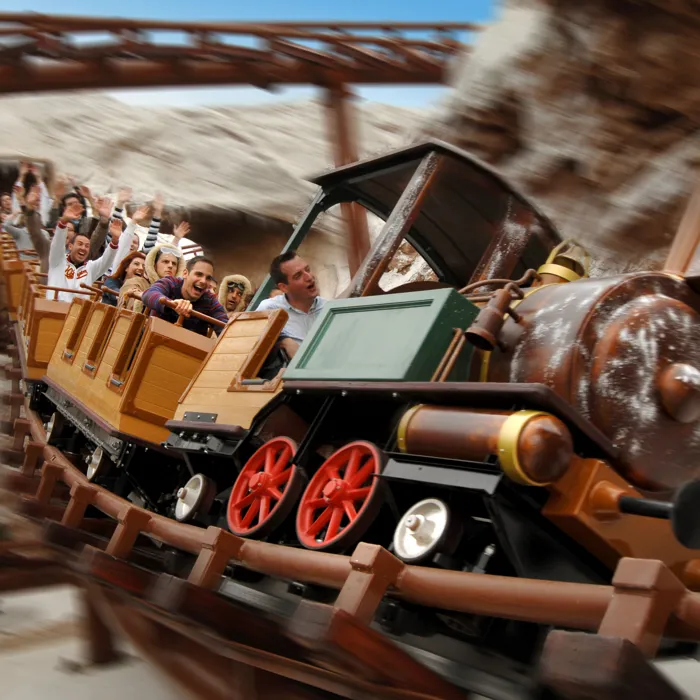 Gardaland Park - Mammut - La veloce corsa del treno
Rides
Whether you're an adrenaline-seeker, an adventurer, a lover of magic, or simply wish to enjoy some carefree moments with family and friends, Gardaland Park is the right place for you!
There are many rides available, on which the utmost precautions are taken to guarantee you a day of fun in total safety. Each ride is sanitized daily and periodically during the day at the points of contact with the guest.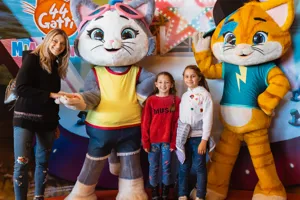 Shows
Get ready to be whisked away by joyful Mexican songs, to relive the appeal of the West, to feel as though you are immersed inside a musical, and visit Prezzemolo's attic... the new 2022 shows will take you all, adults and children, into a world of fun and cheerfulness!
Discover them all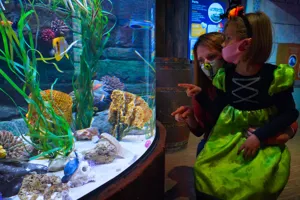 Gardaland SEA LIFE Aquarium
Explore the wonderful marine world at the entirely themed Gardaland SEA LIFE Aquarium! To guarantee a fun visit in total safety, admissions to the aquarium will be staggered.
To visit Gardaland SEA LIFE Aquarium you may purchase a ticket for Gardaland SEA LIFE Aquarium directly at the Aquarium Ticket Office or online.
Find out more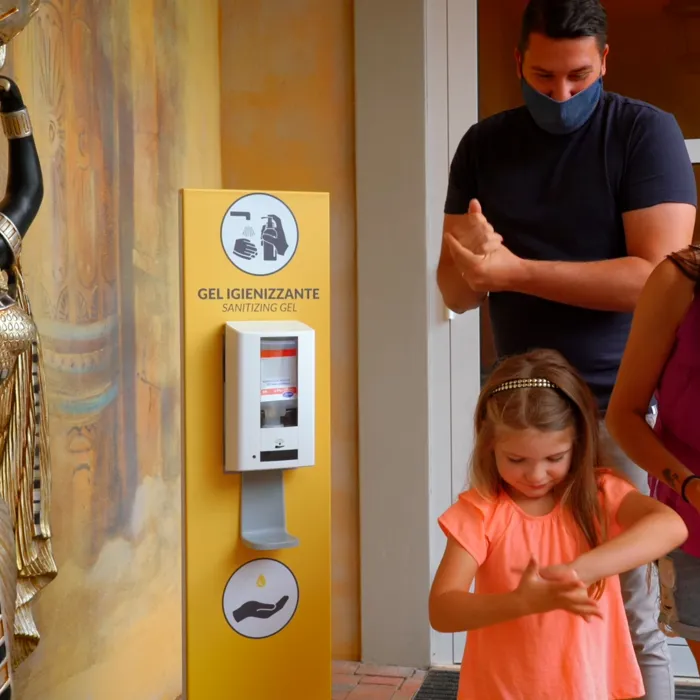 Gardaland Hotel - Igienizzazione mani
Our Hotels
Whether you are looking for fun with all the family or thrill-seeking, one day is not enough to enjoy all the wonderful adventures that Gardaland has to offer! Book a stay in one of our fantastic 4-star hotels and enjoy your Gardaland experience to the full!
To guarantee a completely safe stay, the rooms, common areas and restaurants are cleaned according to health authority regulations as well as our own safety procedures, which include the sanitisation of every surface with certified products. Also, as a final sanitisation measure, the rooms are given an ozone treatment.
Our restaurant service has been modified to guarantee a safe and enjoyable dining experience. Breakfast, lunch and dinner are all available by reservation only.
Get ready for a fun and safe stay in our hotels!