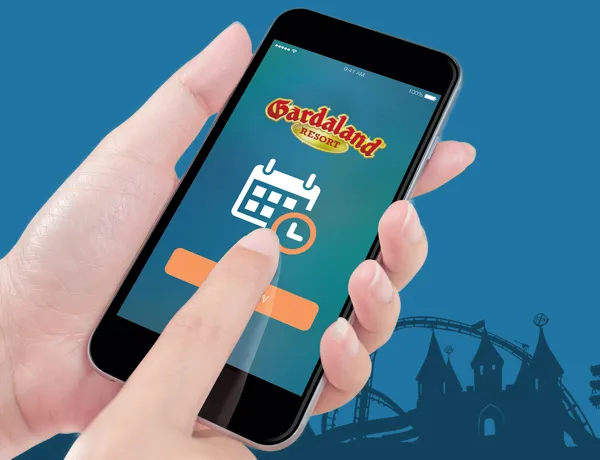 ADVANCE RESERVATION IS MANDATORY
Entrance to the Park is restricted in number and your visit to Gardaland must be booked in advance (no booking fee). If you purchase a ticket online for a selected date or a Hotel + Park Package, no reservation is necessary: the date of your visit is already specified at the time of purchase. If, on the other hand, you have a Gardaland Club, season pass, Esselunga ticket, any other open-date ticket or a promotional coupon, you must book your day at Gardaland.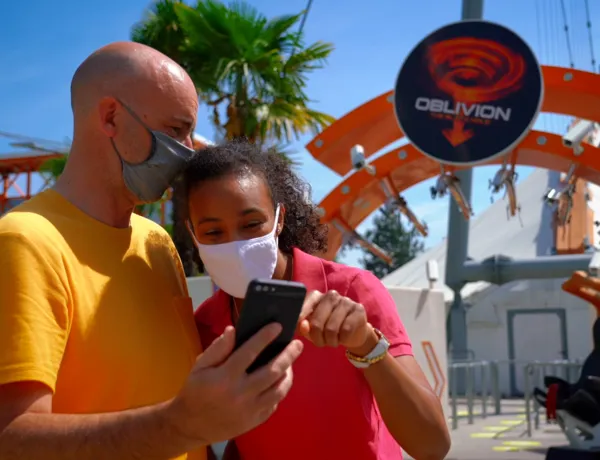 QODA APP REQUIRED TO ACCESS VIRTUAL QUEUES
Don't lose time away from the fun: download the Qoda App and activate your tickets or passes before visiting the Park! When you arrive at Gardaland, the App is needed to book your turns on the main attractions and in the restaurants/bars. Find out how to activate the App in a few simple steps.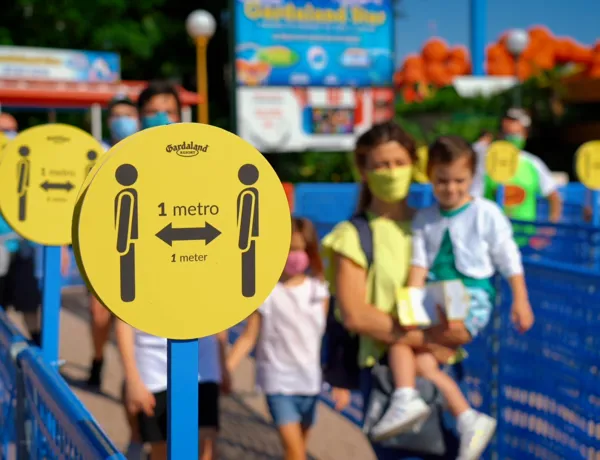 SOCIAL DISTANCING AND PERSONAL PROTECTION
Face masks must be worn at all times during your visit/stay; temperature detection scans will be carried out at the entrance. A minimum 1-metre social distance must be maintained from others in all areas of the resort and in queues for the Park, attractions and facilities. Correct social distancing will be guaranteed at the attractions, in the entertainment areas and in the bars, restaurants and shops.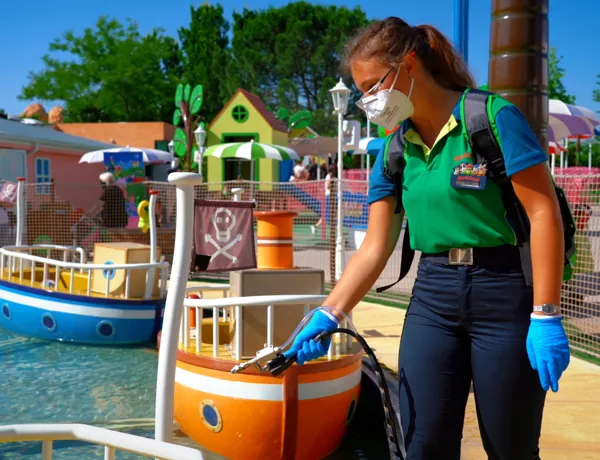 CLEANING AND SANITISATION
All areas of the resort are sanitized daily while points of contact for guests (attractions and catering facilities) are disinfected after each use. Also, disinfectant hand gel dispensers are made available all around the park for guests' use, as well as different areas where hands can be washed.
When visiting Gardaland, the Guest declares under his/her own responsibility of:
Not being subject to enforced quarantine restrictions;
Not being currently positive for COVID-19;
Not displaying a fever (over 37.5°) or other flu-like symptoms;
Accepting the Gardaland Health and Safety Regulations for Guests and Staff, which lays down that:

Face masks must be worn at all times (except when consuming food or drink, as in the catering facilities) during the entire stay in the resort;
Visitors must agree to undergo a body temperature scan before entering the premises;
Hand hygiene must be respected.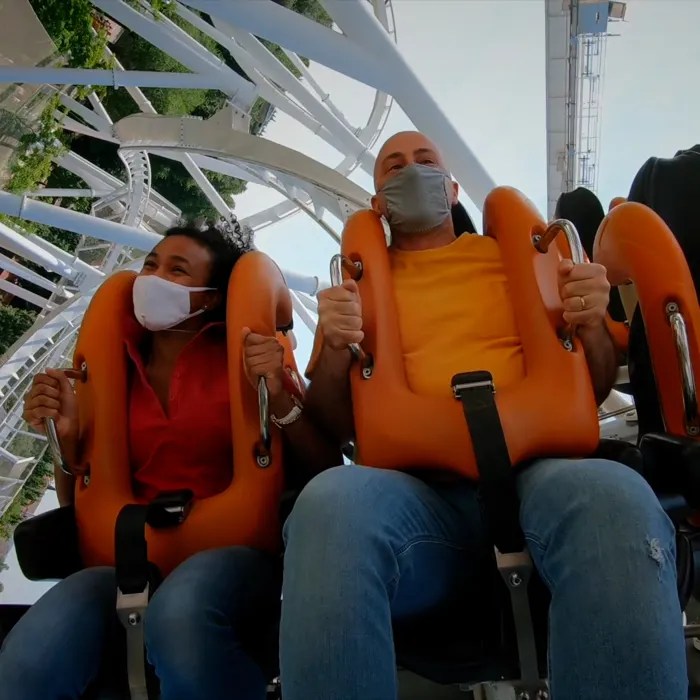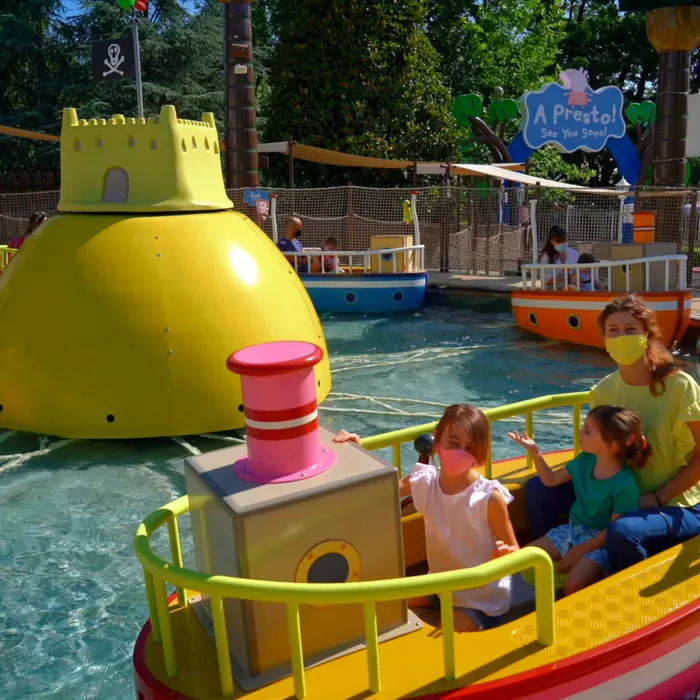 Rides
Whether you're an adrenaline-seeker, an adventurer, a lover of magic, or simply wish to enjoy some carefree moments with family and friends, Gardaland Park is the right place for you!
Many rides are accessible, all those which can guarantee constant and proper ventilation, with every precaution taken to guarantee a day of fun in total safety. Face masks must be worn on rides, and hands must be sanitised before boarding the rides or rides. Each attraction is sanitised daily, with contact areas being cleaned again each time visitors get off/on the rides.
To avoid crowds and reduce your time in queues, you'll need to book your turn on certain rides by using the Qoda App and linking your ticket or season pass to the App. Download the free app for Android or iOS.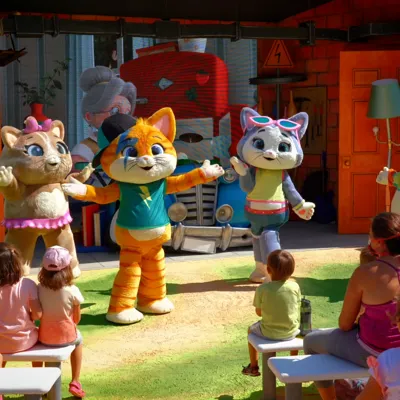 Show
Be enchanted by the clever dances, amazed by the magic and thrilled by truly exceptional performances! Meet Prezzemolo, Peppa Pig and the 44 Cats, and watch the amazing live full-tilt 44 Cats Rock Show!
To avoid crowds and reduce your time in queues, you'll need to book your turn on certain rides by using the Qoda App and linking your ticket or season pass to the App. Download the free app for Android or iOS.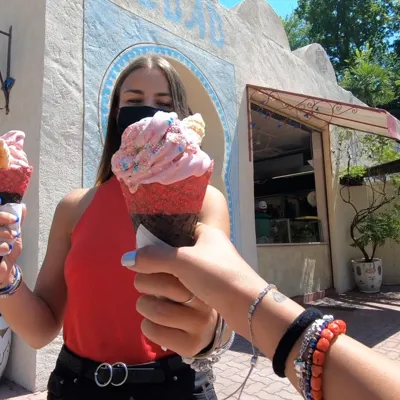 Catering facilities
Restaurants, fast food restaurants, bars and kiosks are available in the open air or with suitable air ventilation and which allow correct social distancing with separate tables. 
All premises providing food are sanitised daily while surfaces accessible to guests are disinfected after each use. 
To avoid crowds and reduce your queueing time, you'll need to book your access to catering facilities by using the Qoda App and linking your ticket or season pass to the App. Download the free app for Android or iOS.
Find Out More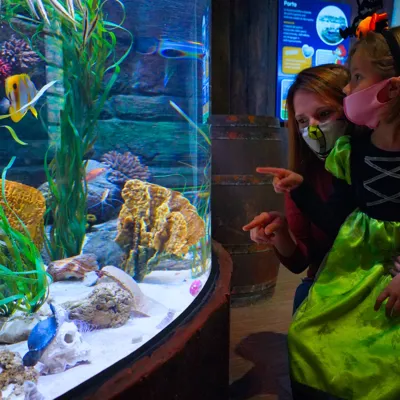 Gardaland SEA LIFE Aquarium
Explore the wonderful marine world at the entirely themed Gardaland SEA LIFE Aquarium! To guarantee a fun visit in total safety, admissions to the aquarium will be staggered.
Visit Gardaland SEA LIFE Aquarium in addition to Gardaland Park, for an extra cost of just €5 - payable directly inside the Park. Alternatively you may purchase a ticket for Gardaland SEA LIFE Aquarium directly at the Aquarium Ticket Office, at a cost of just €10 (flat rate).
If you have a VIP, Premium, Super Easy, Super Junior or Gardaland Club season pass, you may access Gardaland SEA LIFE Aquarium free of charge. If you have an Easy or Junior season pass, you can purchase an unlimited number of Gardaland SEA LIFE Aquarium tickets for just €10 at the Ticket Offices of the Park or Aquarium, or a single entrance ticket for just €5.
Find Out More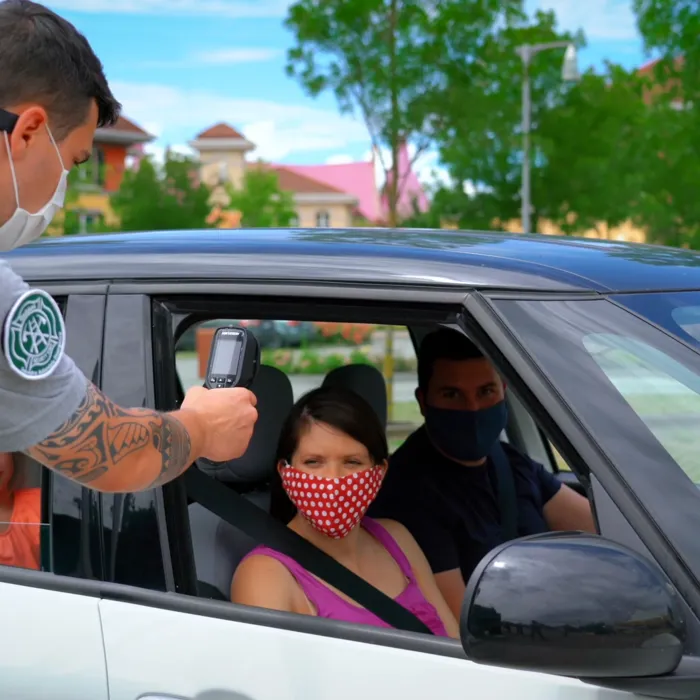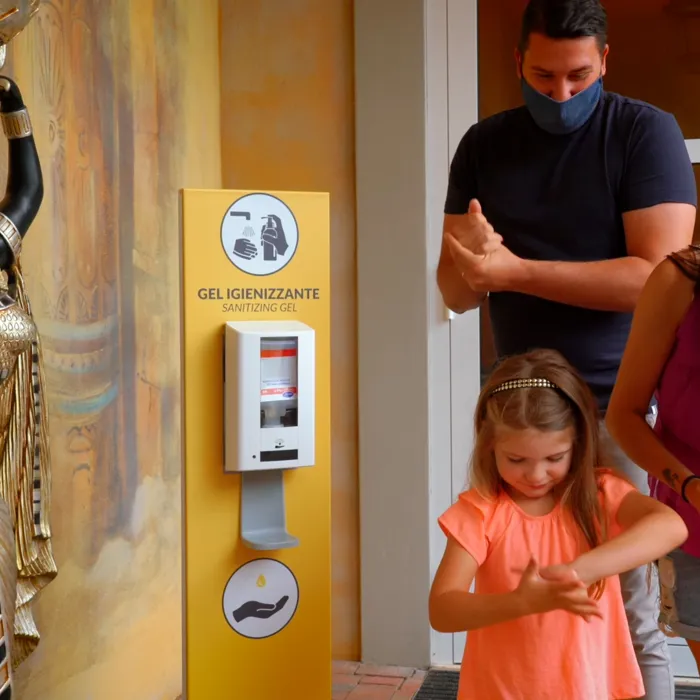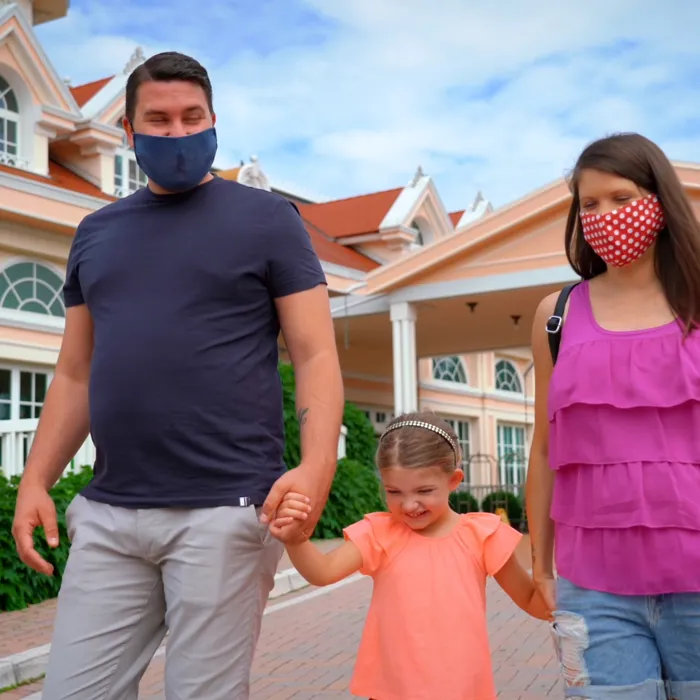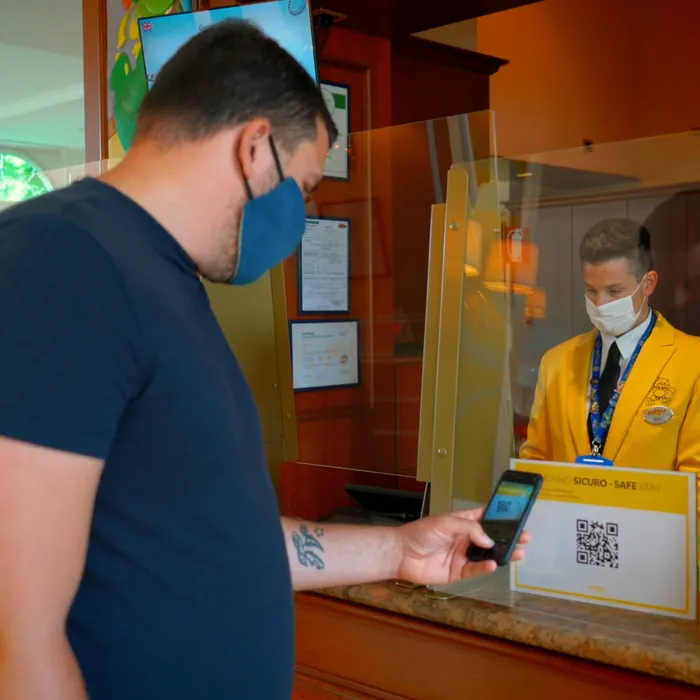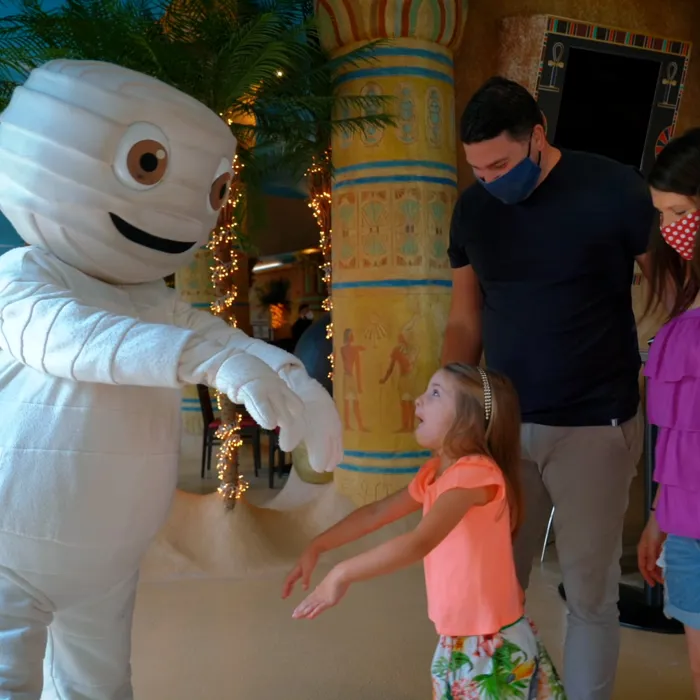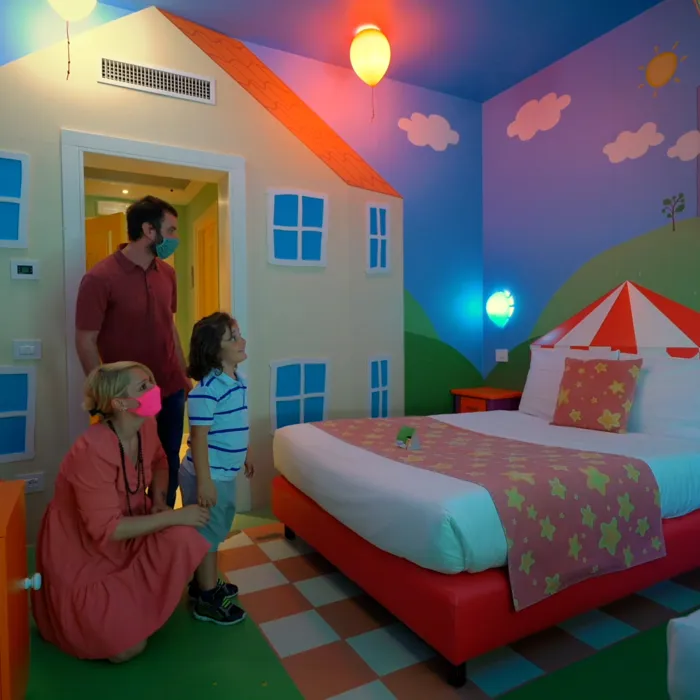 Our Hotels
Whether you are looking for fun with all the family or thrill-seeking, one day is not enough to enjoy all the wonderful adventures that Gardaland has to offer! Book a stay in one of our fantastic 4-star hotels and enjoy your Gardaland experience to the full!
To guarantee a completely safe stay, the rooms, common areas and restaurants are cleaned according to health authority regulations as well as our own safety procedures, which include the sanitisation of every surface with certified products. Also, as a final sanitisation measure, the rooms are given an ozone treatment.
Thanks to our new telephone Help Desk service (00390456404477), which is accessible to all our hotel guests, it is possible to obtain further information in complete comfort and safety, avoiding queues or congregating at the reception desk. 
Our restaurant service has been modified to guarantee a safe and enjoyable dining experience. Breakfast, lunch and dinner are all available by reservation only.
Get ready for a fun and safe stay in our hotels!