Mowgli's 4D Jungle Adventure
A new 4D Experience®
Mowgli, a fearless boy raised by wolves, embarks on his most daring adventure yet when he discovers his tiger cub friends are in danger of being captured by evil poachers. Never one to back down from a challenge, Mowgli unites his animal friends to prevent harm to one of the jungle's own. Hilarious chaos ensues as a plan to protect the tiger cubs is hatched by the pack of unlikely allies including a formidable black panther, a goofy sloth bear, a caring elephant and a ruthless tiger. Mowgli's 4D Jungle Adventure highlights the unique beauty of all animals in a story of camaraderie, perseverance and justice.
You might also like: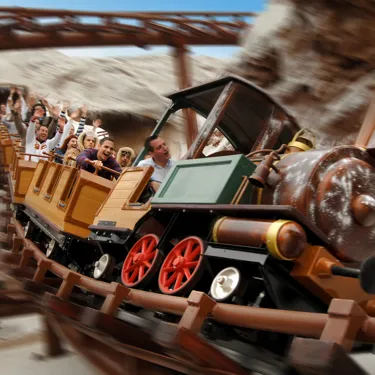 Mammut
Take part in the legendary arctic Mammoth convoy.
Find out more
I Corsari: la vendetta del fantasma
Travel the stormy seas, chased by a ghost ship.
Flying Island
See Gardaland and Lake Garda from an extraordinary vantage point.
Find out more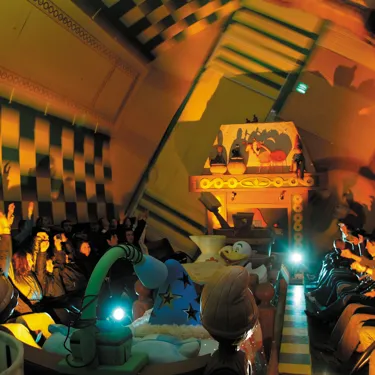 Magic House
Abandon all certainty as you discover the world upside down.
Find out more