Every weekend, from 8th October to 1st November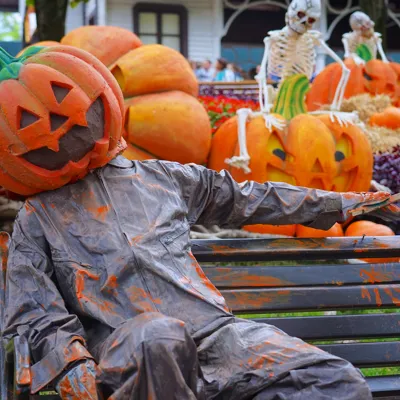 The most frighteningly fun event of the year!
Gardaland dresses up in black and orange and, if you dare, you can enjoy a frighteningly fun experience along with us.
Vampires, witches, pumpkins, bats and ghosts...every scary creature in this world and the next is waiting to make you scream with delight!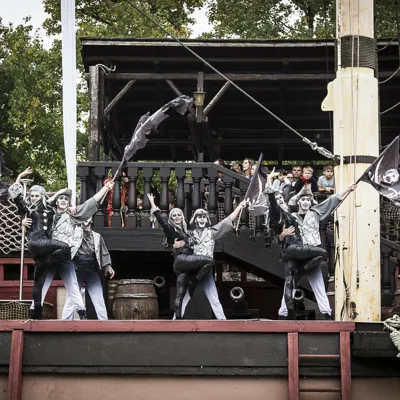 Shows
The Park will amaze you with fun monster-packed shows throughout the day. You will be greeted by the Welcome Show, where you can find yourself dancing along with scarecrows. New shows, full of special effects that will leave you speechless, also await you...
Magicians, witches and puppets are ready to enchant you! What are you waiting for?
Download Timetable [PDF]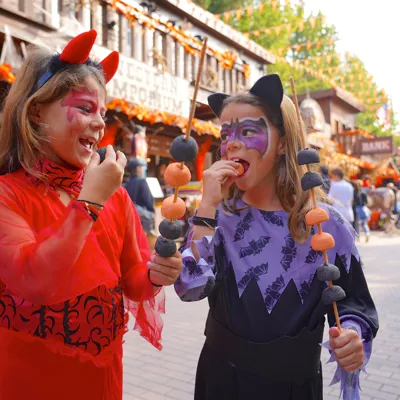 Treats or... gnocchetti pasta?
But what would the Halloween party be without... treats? You will find sweet and savoury treats to tickle your tastebuds: from toffee apples to long marshmallow kebabs, not to mention an irresistible focaccia flatbread, a plate of freakishly coloured gnocchetti pasta, a Halloween-themed poke, and finally a tasty black bun burger.
Download the brochure [PDF]
You might also be interested in:
Scary Fridays
On 8, 15, 22, 29 October from 5pm to 10pm, scary themed set-ups, exclusive shows, chill-thrill interactive parades and lots of other activities will keep you busy in the dark shadows of Scary Fridays!
Find out more